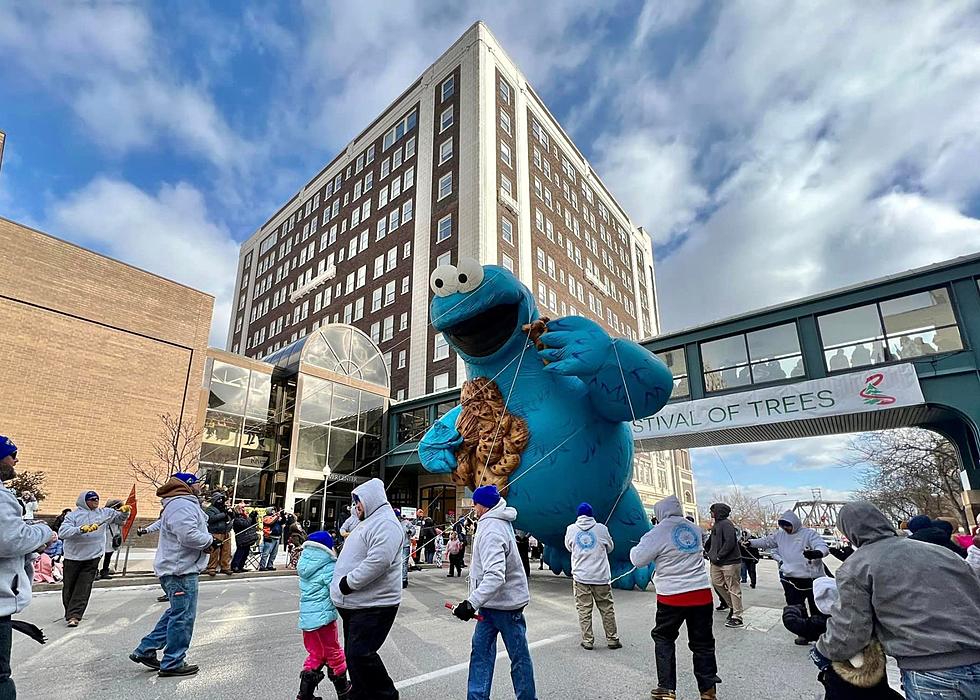 Everything You Need To Know For The Biggest Balloon Parade In Eastern Iowa
Festival of Trees, Quad City Arts Facebook
The biggest helium balloon parade in the Midwest is getting ready to return to Davenport.
One of my favorite events I experienced in my first year in the Quad Cities was the Quad City Arts' Festival Of Trees parade. It's full of helium balloons, marching bands, and just very cool stuff that make it feel like a mini-Macy's Thanksgiving Day parade right here in Iowa.
This year, it's on Saturday, November 18th, starting at 10:00 a.m. and there are some things you need to know before you go.
Where To Brunch & Watch
You have to have a good vantage point for the parade. One of the best places to watch the Holiday Parade with your kiddos is at Daiquiri Factory on 3rd Street since the parade goes right down 3rd. Again this year, I'll be at Daq Fac for the parade morning playing your favorite hits until noon and I'll have your chance to win a 4-pack of tickets to Disney On Ice!
Daiquiri Factory has the open-air porch space, they have good food and bevys, why not bring the kiddos and hang out?
This was my perfect view at Daq Fac last year:
The Parade Route
The parade will have it's staging area on Pershing, Iowa Street, and in-between 3rd, 4th, and LeClaire. It will go all the way down 3rd Street, turn on Scott Street, then go back up 2nd.
When To Get There
The parade starts at 10, but folks will get there well before then. Daq Fac will open at 9:00. The earlier you get to wherever you're planning on hanging out, the more options you'll have on where to sit.
Where To Park
Parking will suck and you'll probably have to walk a bit. Just be prepared for that now. If you do park in one of the ramps or somewhere you have to pay, you can pay for that parking on Davenport's Parkmobile app.
And remember, as soon the parade's over, everyone else will be leaving too, so you'll be sitting in traffic to get out of downtown Davenport.
What To Bring
You don't have to bring money, since the parade is free. But do dress for the weather. Keep an eye on what our friends at KWQC are saying the weather will be like for parade morning. It's the Midwest, it could be 80 degrees or it could be 50. Either way, make sure you bring lawn chairs if you're planning on getting downtown closer to parade time.
What To Expect
Besides giant helium balloons, the Festival of Trees Holiday Parade will also have floats, dance groups, bands, antique cars and pageant queens and will be topped off with a visit from Santa Claus himself. Definitely make sure your phone is charged because you'll want to take pics.
I'll see you on Saturday, November 18th!
Quad Cities' Favorite Bars & Restaurants With A Firepit
Gallery Credit: Various
LOOK: Where people in Iowa are moving to most
Stacker
compiled a list of states where people from Iowa are moving to the most using data from the U.S. Census Bureau.
Gallery Credit: Stacker
More From WROK 1440 AM / 96.1 FM