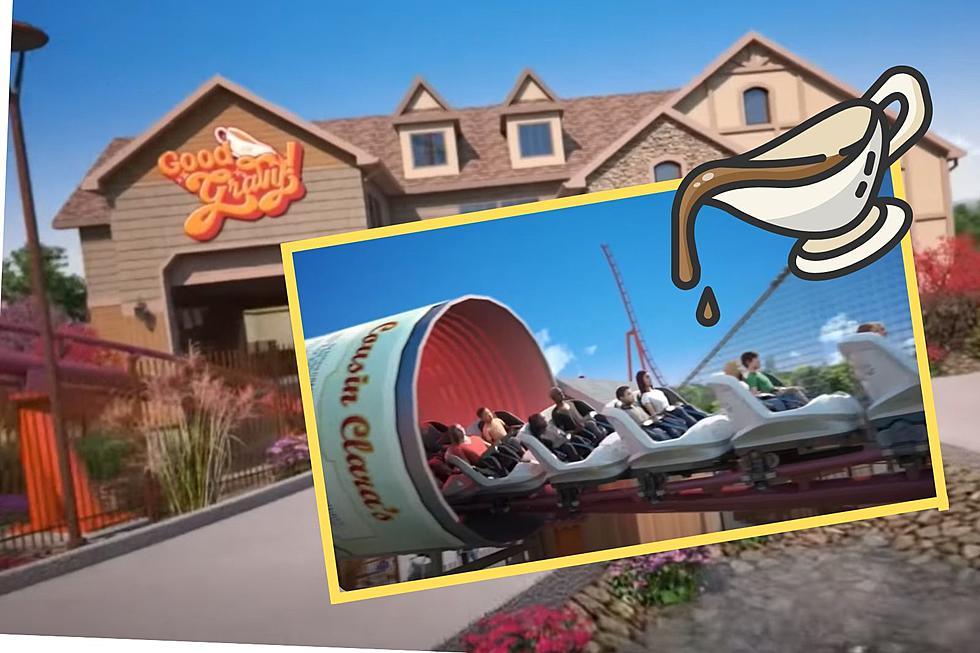 Giant Gravy-Themed Roller Coaster is Coming to Indiana And No, This Isn't a Joke
Holiday World & Splashin' Safari via YouTube/Canva
There is so much to unpack here that I don't even know where to begin!
I guess I should preface this by reiterating no, this isn't a joke; this is a real roller coaster that's set to go up in Indiana within the next year. Any guesses where?
Santa Claus, Indiana-- of course! Because Thanksgiving and Christmas are essentially back-to-back holidays. Allow me to explain:
Holiday World Theme Park
Have you heard of this place? I don't how this unique amusement park escaped me! I was born and raised in West Michigan so I've made several pilgrimages to places like Michigan's Adventure and Cedar Point so I'm confused as to why I:
1) have never heard of a place that's literally called "Santa Claus, Indiana" and
2) didn't know a holiday-themed amusement park existed there
Originally called "Santa Claus Land" the park known as Holiday World is exactly what you think it is! The theme park, which covers over 125 acres, has different sections of the theme park that are dedicated to such holidays as Halloween, 4th of July, Christmas, and Thanksgiving. Crazy, right?
Well, it's about to get crazier.
Good Gravy!
The park just announced it's newest roller coaster and it's probably one of the most hilarious and absurd things I've ever seen. In a teaser YouTube video the park says,
It's time to go over the river and through the woods to grandmother's house we go with...Good Gravy! America's Gravy-est Coaster...Thanksgiving dinner has flown by, but never quite like this!
Nearly 1500 feet long and and 70 feet high, the coaster goes both forwards and backwards and will reach a top speed of 37 mph. Not exactly thrilling, but at least you won't toss up your turkey dinner!
Passengers will ride in gravy boat train cars while traversing through a giant can of cranberry jelly (canned is best!) while narrowly avoiding such oversized kitchen gadgets as whisks and rolling pins.
This sounds like some bizarre Honey, We Shrunk Ourselves-type situation come to life-- and I'm here for it. Good Gravy! is expected to open May 2024. Get a first look here:
Big Tree Farms in Santa Claus, Indiana
Check Out All 17 Roller Coasters at Cedar Point
Cedar Point has 17 roller coasters in the park the whole family can enjoy. From fast to friendly, how many have you been on?