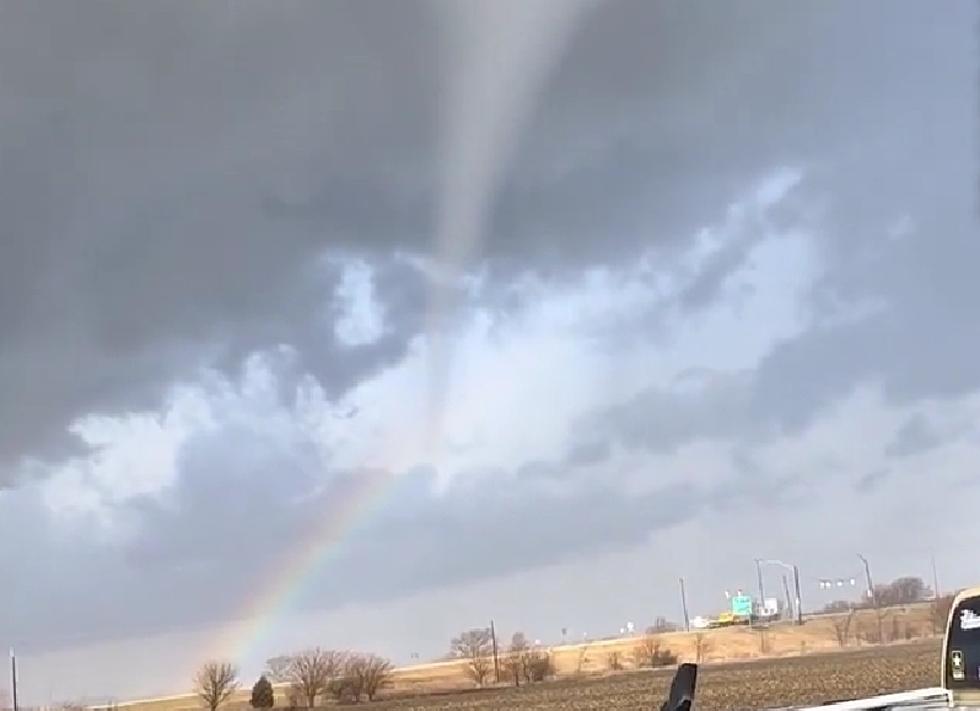 Watch Video of a Twister in Illinois that Gave Birth to a Rainbow
Storyful News & Weather/James H Wilson III via YouTube
If you live in Illinois or Missouri long enough, you will see a tornado eventually. That being said I highly doubt you've seen a twister that seemed to give birth to a rainbow like one did in Illinois this week.
As I shared a few days ago, there were many funnel clouds and tornadoes spotted in the Champaign, Illinois area on February 27. This one was unique though. James H Wilson III grabbed his camera to record video of the twister when something interesting happened underneath it. It was a brilliant rainbow.
That storm went on to produce tornadoes also in the Chicago suburbs where there was also video of a twister grazing a home in Joliet, Illinois.
This made me wonder how many times have tornadoes and rainbows collided and the answer is...a lot. This one happened in Texas a few years ago.
This amazing twister also had a big rainbow birthed underneath it in Colorado.
With current forecasts predicting everything from heavy rain to 10 inches of snow for the incoming storm Thursday night into Friday, the old saying is proved true once again. If you don't like the weather in Illinois, wait 10 minutes.
Inside the Mysterious Black Lincoln, Illinois Octagon Home
More From WROK 1440 AM / 96.1 FM