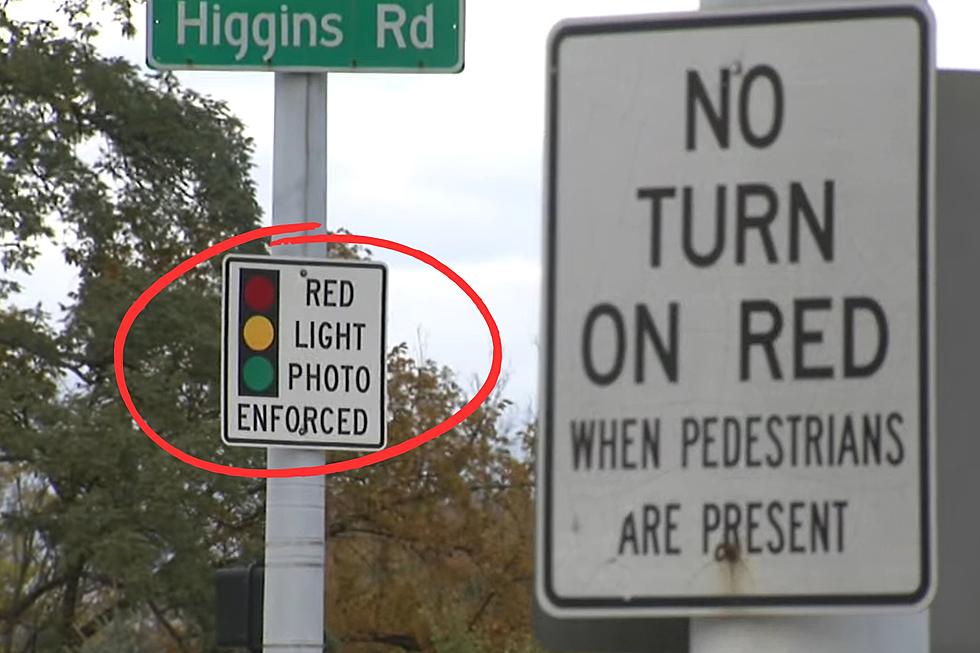 There's a New Law in Illinois about Red Light Ticket Cameras
ABC 7 Chicago via YouTube/Canva
If you cast a wary eye on red light ticket cameras when you pass them in Illinois, you should know there is a new law involving them that may affect future traffic regulators being placed in an intersection near you.
I saw this article on Land Line which talks about ticket cameras being "approved in Illinois". That's actually not accurate if that's what they were trying to say. The article goes on to mention that there are already 68 red light traffic cameras in Illinois, but the new law makes sure they are not used for nefarious purposes (like lining a politician's pockets) saying "the new law prohibits campaign contributions from contractors who provide the automated traffic enforcement equipment to any political action committee created by a contractor and any affiliates."
This brings to mind one of the most infamous red light cameras in Illinois in Rosemont. It's the misleading right-turn red light traffic camera that has brought in millions of dollars.
The layman's version of this law is companies that make money from these red light cameras can't make political contributions. I was always under the impression that tickets paid because of red light cameras go back to whatever municipality they're located in, but that's wrong. World Justice Project says that less than 20% in some cases goes to the city while the other 80% goes to the service provider. I am shocked, but I also tend to be naïve.
We'll see if this new law means there will be more (or less) red light traffic cameras watching your every move.
Inside the Mysterious Black Lincoln, Illinois Octagon Home
More From WROK 1440 AM / 96.1 FM