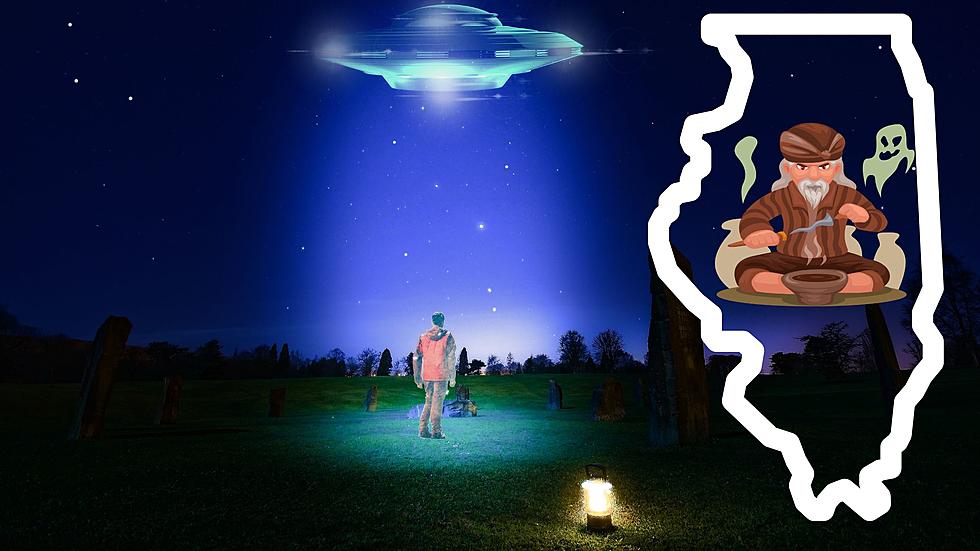 A City in Illinois is Best for Aliens, Ghosts, and the Paranormal
Canva.com
If you love haunted hotels, alien visitations, and everything paranormal then you need to head to this city in the Land of Lincoln that ranks as the 3rd best city in the country for paranormal activity...
According to Lawn Love, Chicago is the 3rd best city in the US for Paranormal Activity behind only Los Angeles, and New York City. Chicago isn't the only city from the Land of Lincoln on the list, however, Rockford ranks 59th, Aurora is 84th, Joliet is 93rd, and Naperville comes in at 160th. On the site they say...
"We compared the 200 biggest U.S. cities based on four categories. We looked at paranormal sightings, Bigfoot sightings, haunted sites, and paranormal conventions and events, among 14 total otherworldly metrics"
And when talking about Chicago specifically they say...
" Lincoln Park Zoo was built on top of a cemetery, and people have been recording ghost sightings there for more than 150 years. Operating since 1893, the Congress Plaza Hotel is considered the most haunted building in the Prairie State. Several ghosts are rumored to haunt the hotel, including the spirit of Al Capone."
They go on to say there are 10 haunted locations in Chicago, and Chicago is tied for the 3rd most paranormal sightings this past year. To see the complete list of the most paranormal cities in the US click here!
I will say I was shocked to not see New Orleans at the number 1 spot on this list. Also, I lived in Chicago for 5 years and never once experienced anything remotely paranormal, except those random times you'd see a Cardinals fan wearing Cardinals gear at a bar in Wrigleyville, that was weird...
LOOK: 25 must-visit hidden gems from across the US
From secret gardens to underground caves,
Stacker
compiled a list of 25 must-visit hidden gems from across the United States using travel guides, news articles, and company websites.
More From WROK 1440 AM / 96.1 FM