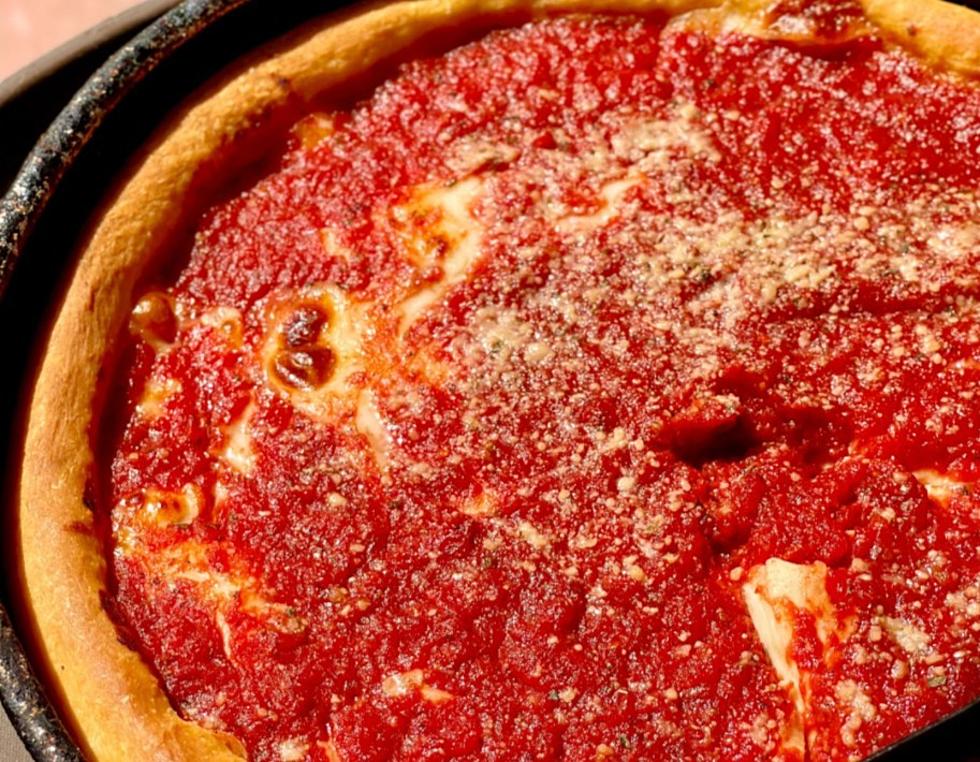 Illinois' Top Small Restaurant Chain Has Locations All Over the US
ginoseast via Instagram
To say I was surprised to see Illinois' top small restaurant chain just so happened to be a place that doesn't include a location in Rockford would be an understatement.
I thought for sure it would be Lou Malnati's or Portillo's both of which have spots in the Forest City.
IF IT'S NOT LOU MALNATI'S OR PORTILLO'S THEN WHAT?
Maybe LoveFood thinks they are both too big. After all, Portillo's and Lou Malnati's have expanded to states outside of Illinois.
But then, why would they pick Gino's East?
GENO'S EAST HAS LOCATIONS ALL OVER AMERICA
Besides two locations in Chicago, another in Wheaton, including spots in Texas, Tennessee, Michigan, and Iowa, Gino's East is about as expansive as Lou Malnati's and Portillo's.
Maybe it comes down to quality. That can be the only thing I can think of as to why LoveFood chose Gino's East as Illinois' best small restaurant chain.
Gino's East makes its dough from scratch and sources the best tomatoes, mozzarella and seasonal toppings for its pizzas. The deep-pan pies are a crowd-pleasing favorite and people also rave about the side dishes.
IS GENO'S EAST REALLY THAT GOOD?
It sounds like the folks on Yelp agree on Gino's East. Rating at 4 out of 5, Lauren C. says regarding the Califonia location, "Pizza did not disappoint. Flavor. Tasted as described. Not shy with the ingredients."
Closer to home, reviews aren't quite as favorable. Jeff L.on Yelp, reviewing the Magnificent Mile Gino's East:
If you love uncooked pizza dough with tomato sauce spilling out the side then Gino's is for you. Not only did they make us wait an additional 15 minutes past the expected ready time, but after some terrible attitude they gave us this abomination of a pizza.
The pizza does kind of look like a mess, but who knows. Have you been to Gino's East? What do you think?
The closest Gino's East location is actually not in Illinois. Head over the border to Wisconsin and into Lake Geneva, where they're located at 300 Wrigley Drive.
LOOK: 15 Discontinued McDonald's Menu Items
10 Reasons Why Rockford Pizza Is The Best Pizza
More From WROK 1440 AM / 96.1 FM