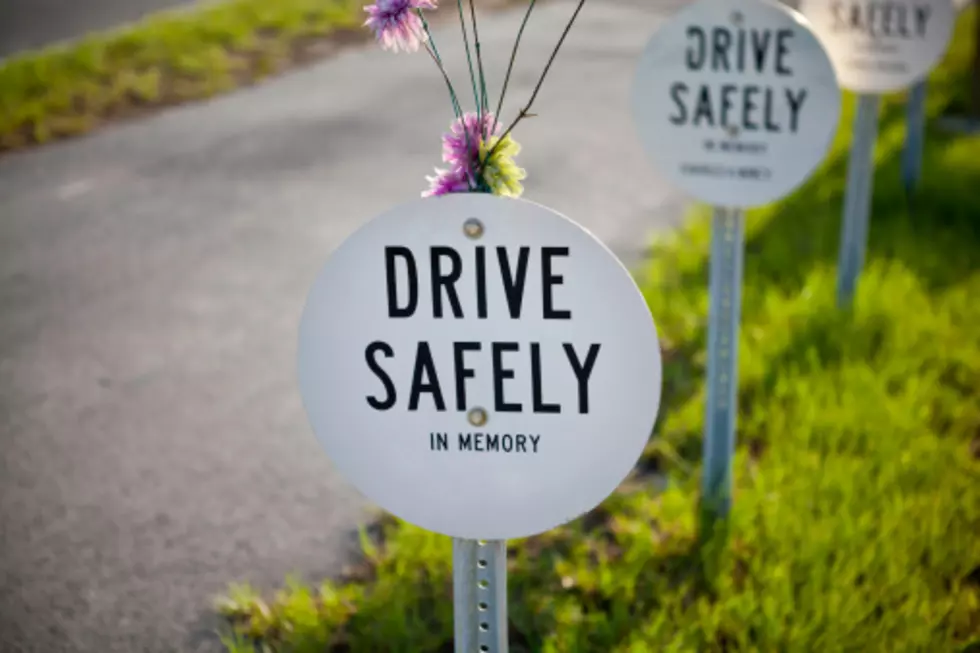 Illinois On Pace to Top 1000 Traffic Fatalities This Year
Getty Images
As a state, we haven't reached the 1000-plus traffic death figure since 2008 (when 1043 people were killed on Illinois roads, 998 last year), but safety and insurance industry experts say we're on our way to topping that number this year.
What's to blame? According to the National Safety Council, it's higher speeds, more miles driven, and an increase in younger drivers. And, a large number of traffic deaths are occurring on rural interstates.
As of Friday, 629 people had died in vehicle, motorcycle, pedestrian and bicycle crashes in Illinois this year, up 50 from the same period of 2015. The increase follows 998 fatalities in 2015, which was the highest number since 1,043 died in 2008. Despite the increase, fatalities remain well below pre-recession levels of more than 1,200 a year. Illinois raised speed limits on rural interstates from 65 mph to 70 mph on Jan. 1, 2014, joining most states with higher limits. Higher speed limits nationwide, said Kolosh, are among many factors in fatal crashes. Fatalities in Illinois actually fell to a record low in the first full year of higher speeds before spiking in 2015.
Illinois' death toll is reflective of a national trend, although our toll is higher than the national average. The National Safety Council reports that 38,300 people were killed in traffic accidents nationwide in 2015. That's up nearly 10 percent from 2014, and was the largest annual increase in almost 50 years.
As if parents of teenage drivers don't have enough to worry about,
Teenage drivers are the first to leave the road when jobs and the economy slow, and the last to return as the economy improves, said Russ Radar with the Insurance Institute for Highway Safety in Arlington, Virginia.
"We know from research that we've been looking at from insurers that teens are coming back into the driving pool after a sharp decline during the recession," said Radar. "It's well documented teens are the riskiest drivers."
For help and information in dealing with the teen driver in your life, click here.
For more on Illinois' traffic fatality increase, click here.