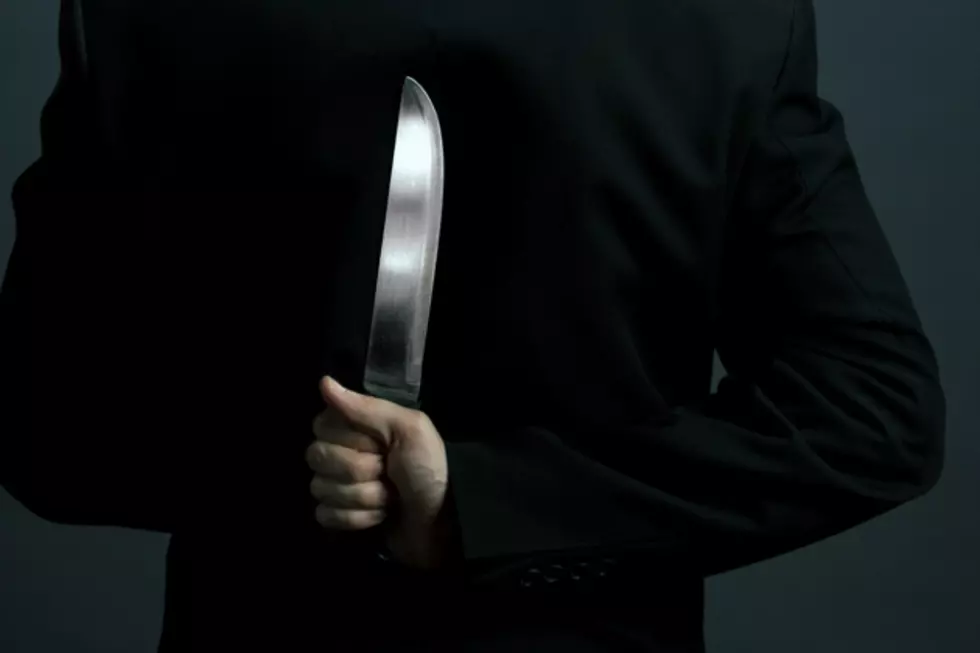 Illinois Man Tries to Avoid Being Arrested, Stabs Himself. Brilliant.
ThinkStock
A man from Lake County, Illinois was wanted by the police...so he stabbed himself. What? ABC7
Thomas Chapman had a bunch of the law after him for quite a while. Wanted on escape and domestic battery charges, Thomas had the local sherriff's office and the U.S. Marshals Fugitive Task Force hot on his trail. At that point you know you're screwed, right?
Officer's entered Mr. Chapman's home and found him unresponsive. He way laying in his bed, with a self inflicted stab wound to the chest. To try and stab yourself, with the intention of killing yourself...is that even possible?
Thomas Chapman was transported to a local hospital, and the released to local law enforcement who took stabby to the Lake County Jail.
Thankfully the law enforcement got to him in time, to take him to the hospital and into custody.
If that doesn't say "oh crap, I'm screwed" I don't know what does.
His mugshot is good, but is it this good:
20 of The Best and Worst WISCONSIN Mugshots
Recognize any of these Wisconsin folks?
20 of The Best and Worst Illinois Mugshots
Anyway you slice it (no pun intended) the mugshot always plants a seed of guilt simply with a photo. For a guy taht tried to stab himself to death, he looks. For now...
Check out these famous folks that called Rockford home at one point in their lives:
25 Famous People From Rockford
More From WROK 1440 AM / 96.1 FM