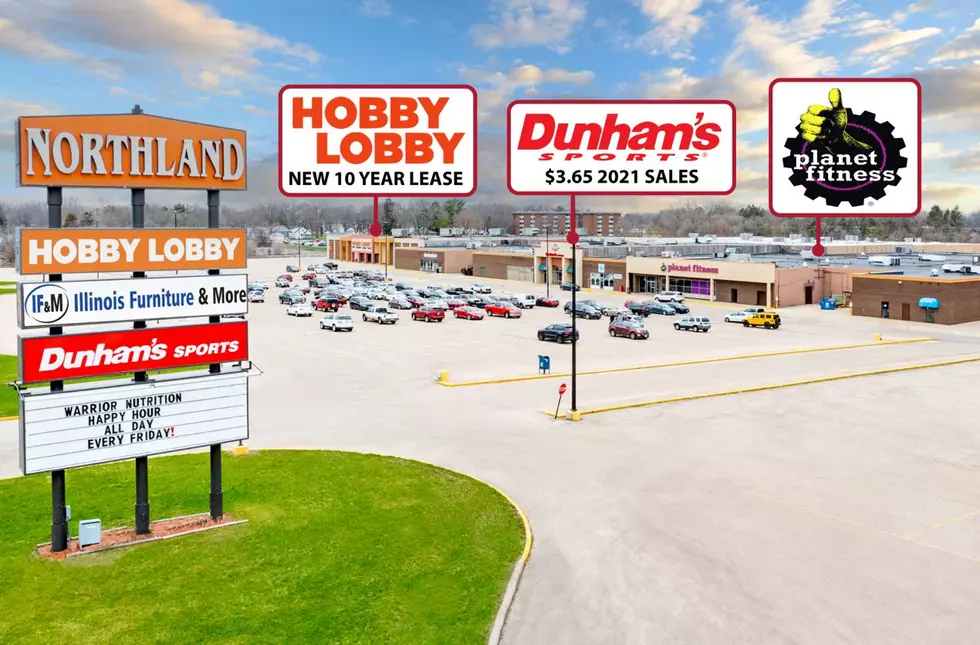 If You've Ever Wanted A Mall, You Can Buy This Illinois One
rimarketplace.com
If you ever dreamed of owning your own mall, there's one in Sterling, Illinois that could be yours for a starting bid of $1.5 million.
It's the Northland Mall in Sterling. The mall sits at 72% occupancy at the moment and is anchored by a new 10-year lease from Hobby Lobby. It also contains Dunham's, Bed Bath & Beyond, Planet Fitness, and other mall staples like Maurice's, Claire's, Rue 21, and Bath & Body Works.
According to the auction website, the mall underwent a full building renovation in 2016 and had the parking lot asphalt replaced just this year.
The mall is 252,959 square feet and has recent LOI's (letter of intent) from TJ Maxx and Big Lots. As you scroll through the pics below, you will notice the mall has smaller shops too-like a CBD store and a candle company.
If you dreamed of owning your own mall someday, this may be for you if you happen to have at least $1.5 million sitting around that you can't decide what to do with. Bidding on the mall will start at that price and it will open on June 13 at 11:00 a.m. and will end on June 15th at 11:00 a.m.
Here's the link to the auction website again, in case you decide to go for it.
Scroll down to see a few of the pics from the mall! You will definitely recognize some mall classics (shoutout to everyone else who got their ears pierced at Claire's back in the day).
If You've Ever Wanted A Mall, You Can Buy This Illinois One
A mall in Illinois is up for sale, starting with a $1.5 million bid. Take a look and see if it's for you!
Summer Weekend Trip Idea: See the Real River City from 'The Music Man'
If you're trying to figure out new places to go (especially kid-friendly ones) check out Mason City, Iowa!
2022's Top 5 Favorite Places To Get Ice Cream In The Quad Cities
We asked where is your favorite place to get ice cream in the Quad Cities. A lot of you answered and we tallied up the answers. These are 2022's top 5 favorite places to get ice cream in the Quad Cities.
More From WROK 1440 AM / 96.1 FM