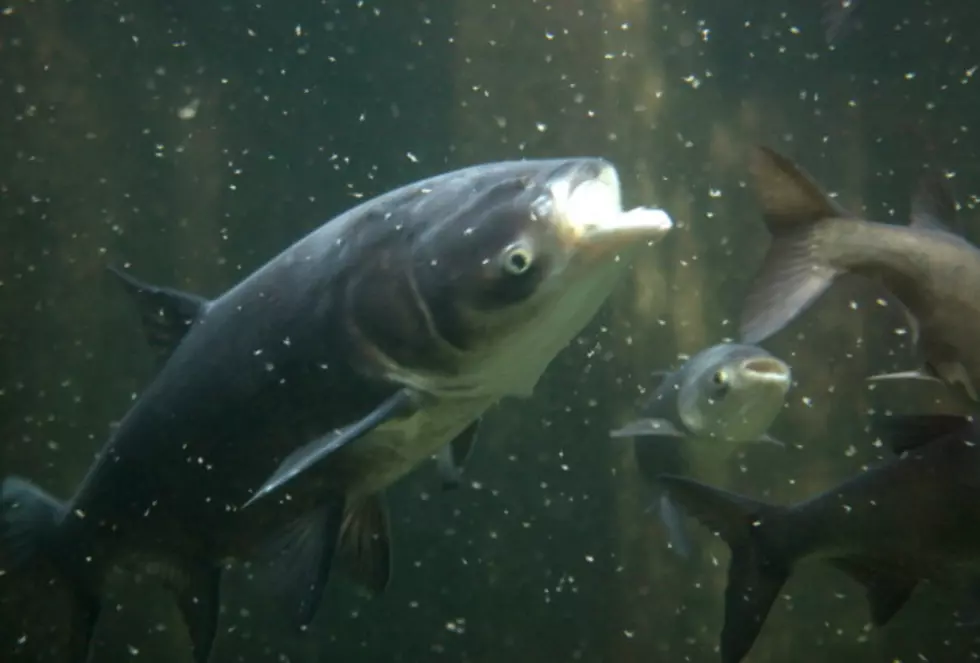 Illinois Is Changing A Fish's Name…So You'll Want To Eat It
Getty Images
You've got to hand it to the expert marketers out there. They know that you'll probably never ask the server at your favorite restaurant for details on their daily special of "invasive carp."
It makes sense. There's nothing really appetizing about the word "invasive." 
Think about it, would you be all fired up to place your order for a nice plate of invasive mostaccioli? How about a thick, medium-rare, invasive ribeye?
And let's not even get started about the allure of the word "carp." Let's go with the new name:
The Invasive Asian Carp Is Now Officially Called The Copi (pronounced "CO-pee") Fish
The name, Copi, is actually a reference to the number of these carp that can be found in Midwestern waterways, according to the Illinois Department of Natural Resources (IDNR):
The new name is a play on "copious" – as that's exactly what these fish are. By one estimate, 20 million to 50 million pounds of Copi could be harvested from the Illinois River alone each year, with hundreds of millions more in waterways from the Midwest to the Gulf Coast.
For a little background, Copi were originally imported from Southeast Asia to the United States to help keep clean fish farm retention ponds in Southern states. But flooding and accidental releases in the 70s allowed them to escape, multiply and migrate up the Mississippi River system.
Ever since, local, state, and federal government officials have worked to prevent the invasive species from entering Lake Michigan, which would threaten a $7 billion-a-year commercial fishing industry and a $16 billion-a-year tourism industry in the Great Lakes.
This Is Far From The First Time Fish Have Been Renamed (Or, Rebranded) Because Of Their Name
Again, kudos to the marketing and sales geniuses over the years who've seen fit to change a fish's name with the goal of selling more of that fish to potential customers. Some examples of past name changes:
Former name: Toothfish, or Patagonian Toothfish/Current Name: Chilean Sea Bass
Former name: Whore's Eggs (yikes, that's pretty hardcore)/Current Name: Maine Sea Urchins
Former name: Mudcrabs/Current Name: Peekytoe Crabs
Former Name: Slimehead (great band name, lousy food name)/Current Name: Orange Roughy
See How School Cafeteria Meals Have Changed Over the Past 100 Years
Using government and news reports,
Stacker
has traced the history of cafeteria meals from their inception to the present day, with data from news and government reports. Read on to see how various legal acts, food trends, and budget cuts have changed what kids are getting on their trays.
7 Foods You Didn't Know Were Official State Foods of Illinois & Wisconsin
Wisconsin and Illinois' official state foods you probably didn't know about.
More From WROK 1440 AM / 96.1 FM