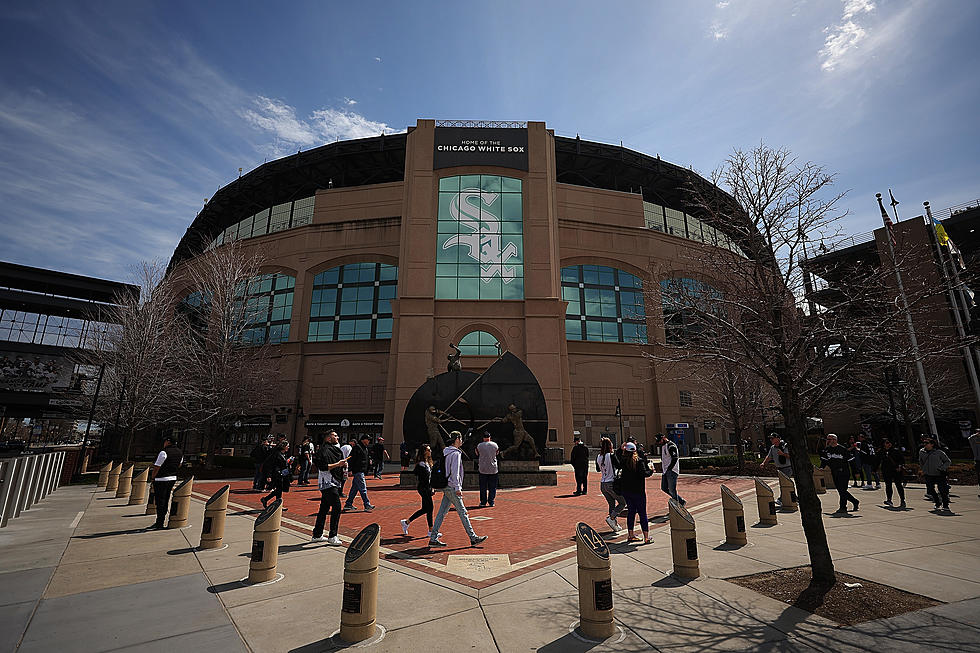 Illinois' Guaranteed Rate Field: Stuff You Should Know Before Catching a Sox Game
Getty Images
The Chicago White Sox season at home has arrived and you're ready for some baseball. Here are the most important things to know before going.
Your defending American League Champions are back to defend that title and there are many changes to enjoying a home game at Guaranteed Rate Field.
Everything You Need to Know for Chicago White Sox Home Games
From how early you can come inside to watch teams warm-up, to new food items, to COVID policies, and whether or not you should bring cash.
When do gates open for home games?
Gates will open 90 minutes prior to the first pitch.
Can you bring a bag inside?
No. You cannot bring a bag inside Guaranteed Rate Field. You can bring a clutch ant it needs to be under 9" x 5" x 2". You can also bring diaper bags but security will need to see an infant before letting you inside with the bag.
What are the COVID rules?
THERE ARE NONE!
Can you bring cash with you to the game?
You can bring it, but other than making some side bets with people sitting next to you, the only thing you can do with cash is to trade it in for White Sox gift cards at the Chicago Sports Depot, located on the north side of 35th Street adjacent to the ballpark.
Only credit and debit cards are accepted by vendors, concession stands, and retail shops within the ballpark.
Are there paper tickets or just digital tickets?
Guaranteed Rate Field has switched to strictly mobile tickets, so you'll need to use the MLB Ballpark or Ticketmaster apps, including tickets purchased from resale sites.
What's the parking situation like?
Parking lots around Guaranteed Rate Field open 2 hours prior to the first pitch.
If you bought your parking in advance for $25, you can park in the A, B, C, and G lots. If you plan to pay for parking on the day of the game, you can do for $27 in lots F and L.
Tailgaters: You can purchase spots in Lot E. That parking lot opens earlier than other stadium parking lots.
There is also a remote parking lot near McCormick Place, where a free shuttle will be available to transport you to the stadium and back.
Any new food and drink items that shouldn't be missed?
Froman's Cheddar Pierogis, rainbow cones, Horchata churro milkshake, a pretzel-wrapped brat, and a lot more. You'll also find new beers from BuckleDown Brewing, Sketchbook brewing and Spiteful Brewing, bringing the total number of different crafts beers available to 75.
NBCChicago.com has even more helpful details HERE and more about the food, HERE.
5 'Must-Have' Chicago Hot Dog Experiences That Will Change Your Life
One look at these five Chicago hot dog spots and you will start to feel something move inside you. That's your hunger. Come eat and your life will never be the same.
Take a Look Inside an Abandoned and Creepy Chicago Police Station
If you were wondering what a police department would look like in an apocalypse, look no further.
More From WROK 1440 AM / 96.1 FM