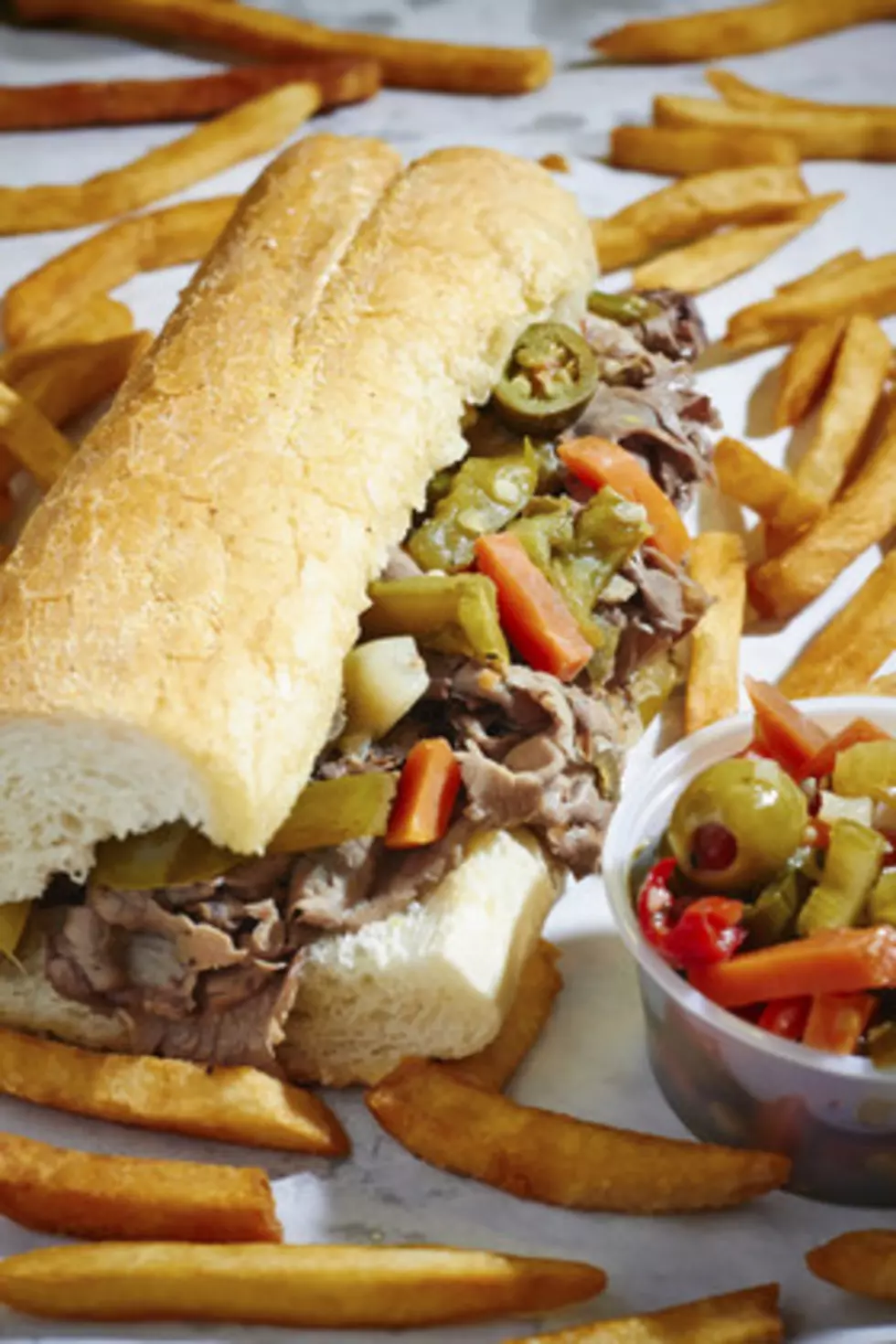 Illinois 'Gravy Bread' vs Iowa 'Loose Meat' Which Odd Food is Gross?
ThinkStock
If you travel across the country, each state has there "known for" food items that belong right there, and nowhere else. Sometimes they don't ever deserve to make it to your table to be honest. Fashion
You Cannot Visit Illinois Without Trying These 6 Iconic Foods
Welcome to Illinois. While you're here, we're going to make sure you eat well. Not just delicious food, but the most important foods our state offers.
I get it, "'round here, we like our...now that is good eating!" I'm all about trying new foods but some places have zero imagination with these "state specials."
14 Of The Craziest Pizzas You'll See At Dimo's
Let's go Illinois vs Iowa for this...
Iowa - The Loose Meat Sandwich. What is it? Meat inside bread, that's it. Nothing more. OK now if you have some delicious pork or beef that's cooked right, tender, etc...Maybe that's just fine with you. No lettuce or mayo needed! I can understand that. BUT, is this like Wonder Bread, ham, Wonder Bread? Come on, Iowa!
Illinois - Gravy Bread. This fella is lacking...everything? Some substance would be nice, right? It's wet, doughy bread that's soaked in gravy and that's a meal. Whether you are dipping in beef broth or pouring gravy of bread, it qualifies. So that last bite of your Italian Beef, that's just bread...you dip, that's called "gravy bread." So be it, I like gravy bread.
At least it's not oysters or something odd like that. I'll take soggy bread over some weirdo thing from the water. I think we are pretty normal, this isn't brains or some bizarre body part we are eating, it's wet bread.
25 Rockford Stores & Restaurants With the Best Customer Service
The 25 Best Rockford Restaurants for Cheap Eats According to TripAdvisor
Hungry but don't want to break the bank? Check out these places for the best cheap eats in Rockford.
More From WROK 1440 AM / 96.1 FM