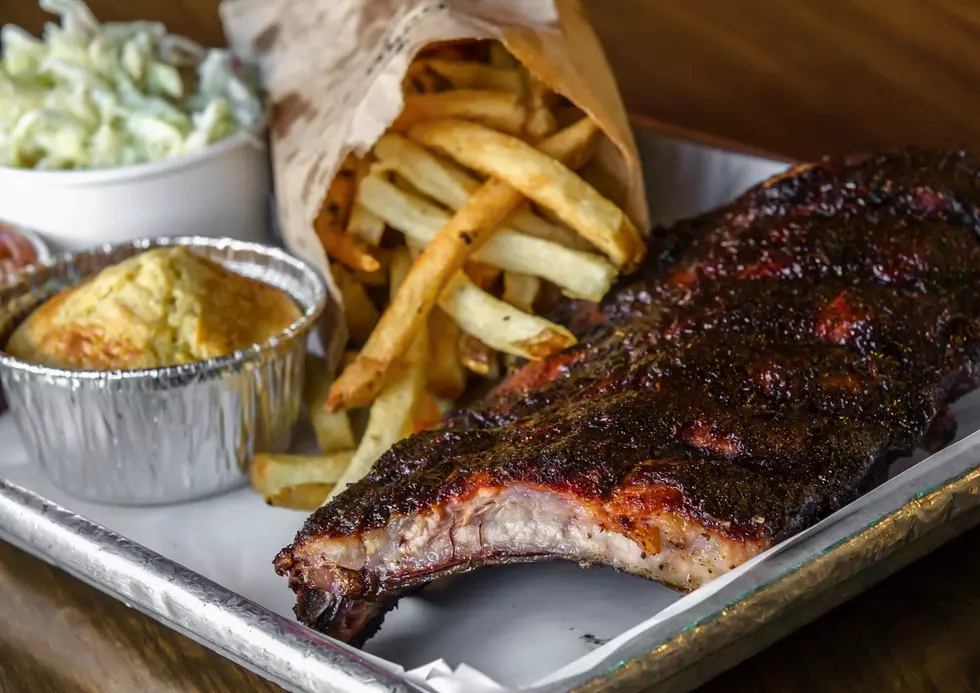 Illinois Eatery Named One of America's Best BBQ Restaurants for 2022
Smoque BBQ via Facebook
You can travel far and wide looking for fantastic barbecue eats.
Some cities have absolute gobs and gobs of the stuff.
Meanwhile, there are cities and states that can't even put a decent slice of brisket or even a bowl of coleslaw on the table.
Lucky for us in Illinois, we actually have some pretty decent barbecue.
Just a few weeks ago, I was extolling the virtues of one of the best low-key good barbecue joints in the state, Smokehouse Barbecue.
Sure, it's in a gas station, but it's darn good.
However, it's not so darn good that nationally, Smokehouse gets recognized.
When it comes to barbecue in Illinois, the national media is absolutely in love with Smoque BBQ.
So much so, Gayot.com, a website that calls itself "The Guide to the Good Life," dubbed Smoque one of the ten best barbecue joints in all of America for 2022.
The scents emanating from Smoque BBQ's open kitchen immediately clue you into the appeal of this saucy Chicago spot. Eating the pulled pork sandwich (the meat is smoked for more than 12 hours) is a satisfying experience, but it's rivaled by bites of crisp-skinned chicken and dry rub-slathered baby-backs.
On the Smoque BBQ Facebook, reviewers call the food "amazing," "delicious," and the groan-inducing "super-yummy."
Adjectives aside, Smoque BBQ does have a real sturdy following. Reviewed a whopping 4,000+ times on Yelp, it holds a solid overall rating of 4.5. out of 5.
Paul D. said Smoque BBQ is the "Easiest 5 stars ever." but Ketan P. wasn't as amused saying the "ribs were tough and fat was not rendered out" along with mentioning the "place was too small to dine in."
Maybe someone should tell Ketan P. Smoque has two locations. Smoque 3800 North Pulaski Road and 125 South Clark Street are both located in Chicago. Maybe one location has more room than the other?
10 Pizza Joints in Illinois So Delicious You'll Be Asking for Seconds
Not all pizza is created equally. Here are 10 examples of some of the best pizzas that all taste just a bit different from the rest in Illinois.
Amazing Southern Wisconsin Restaurants Featured on the Food Network
Wouldn't it be the absolute best if tomorrow started with someone saying to you, "you are fantastic on so many levels." How's that sound?
More From WROK 1440 AM / 96.1 FM