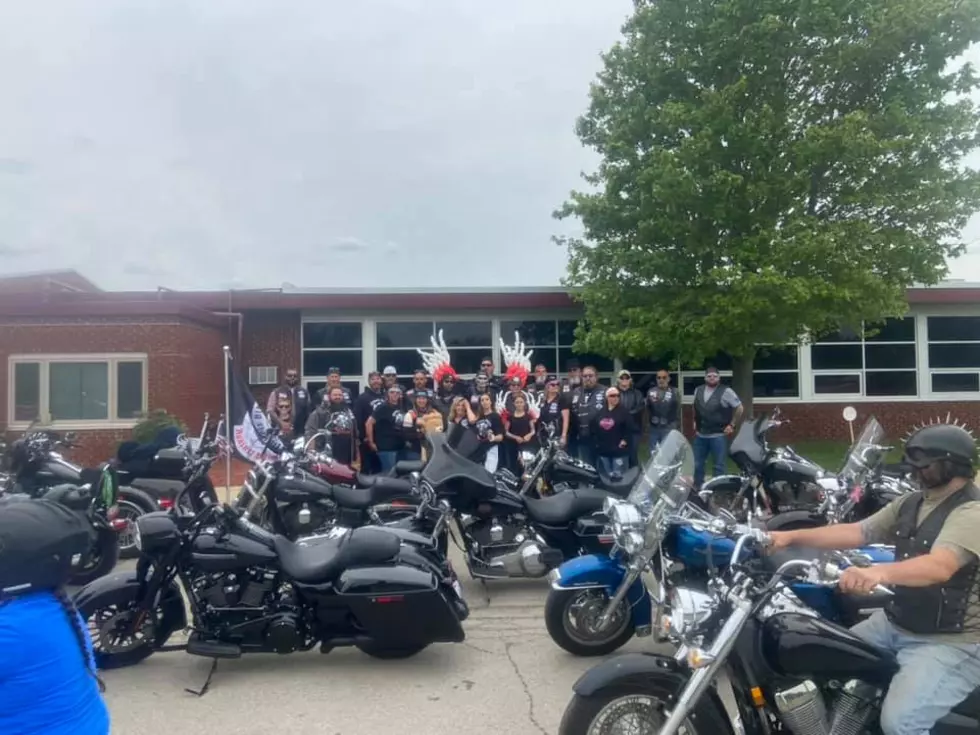 Illinois Biker Group Takes On a New Mission to Stop Bullying
Illinois Bikers Against Bullying via Facebook
On Memorial Day my family did what we also do, we attended the annual Memorial Day Parade in Pecatonica. Pec's Memorial Day Parade was sidelined the last two years thanks to weather and COVID,  so it was exciting to sit along Main Street once again to honor local veterans and have some good, ole' family fun.
My kids LOVE Pec's parade because of the unique vehicles and clowns that Tebala Shriners feature in the parade route. They also love seeing the horses, and of course picking up all the goodies that are thrown out along the route.
Monday's parade marked the 150th time Pecatonica has wowed families on Memorial Day, but one of my favorite things featured in this year's parade were the motorcycles. Sure, motorcycles in parades is nothing new, but the message this particular group of bikers were displaying is an extremely important one.
It was, "Illinois Bikers Against Bullying", and after doing a little searching on Facebook, I discovered it is a new mission that I hope all of our Stateline-area bikers will join in on.
The Illinois Bikers Against Bullying Facebook group says;
We are a new group building a brotherhood of like minded bikers who are passionate about the BULLYING of our children in schools, playgrounds, on the sports fields, or even in their own homes.
Anywhere BULLYING occurs, we will be there to support these children of any age. We will be coordinating support rides, awareness rallies, escort rides, mentoring and sponsorship programs.
As of yet, my girls have not encountered any major bullying incidents at school, but I know it will happen eventually, and that saddens me. Our schools try to combat bullying, but I'm thinking a bunch of kind-hearted bikers we be a welcome sidekick for getting the job done. If you own a motorcycle, please consider joining the Illinois Bikers Against Bullying group to help them succeed on this important mission...they're just getting the engine revving!
32 Stunning Google Maps Pics Show Just How Much Downtown Rockford Has Changed
Changes to downtown Rockford in a little over 10 years.
More From WROK 1440 AM / 96.1 FM