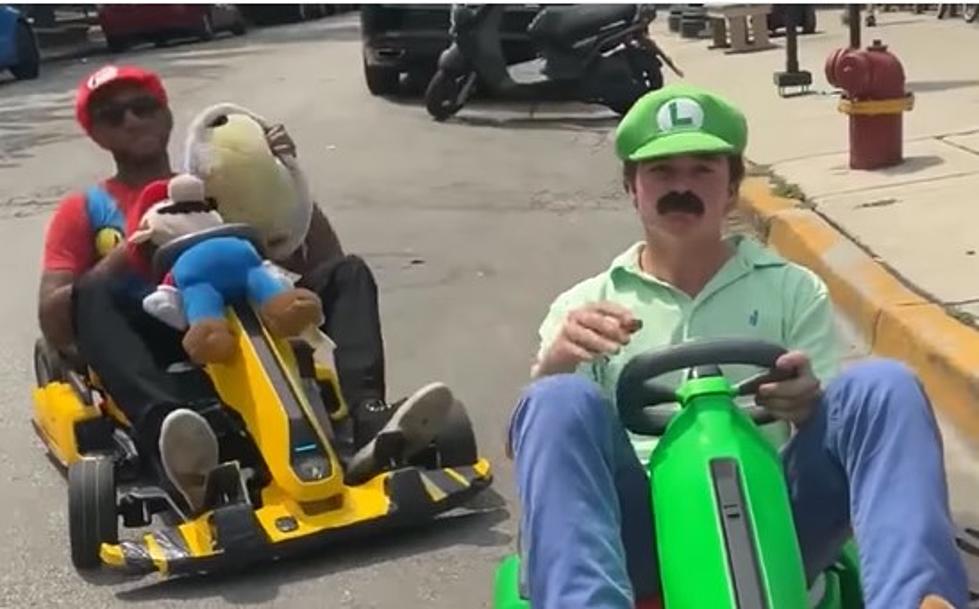 Huge Fan Brings The Mario Kart Video Game To Life In Chicago
Photo from Localish Facebook Video
In Chicago, a huge fan of the video game Mario Kart brings the game to life.
Bringing Mario Cart To Life
A man in Chicago is such a big fan of Mario Kart that he decided to bring the popular video game to life.
Video: Chicago man dresses as Mario, drives around in Go Kart to spread joy
You have to admit, that is pretty darn cool. It really is not that hard to do.
The best part is he owns a go-cart. I am definitely jealous about that.
Plus, being a costume guy myself, I am a big fan of the Mario costume. Sometimes he will run into a Luigi or other character. He even brings along his own bananas, shells, and other props.
I hope that I will run into him next time I take a trip into the city.
Imagine What Else Fans Of Mario Kart Can Do
I believe this is just the beginning. There could be so much more.
How about an actual Mario Kart Race. A bunch of fans dressed up and speeding around in go-carts. I think that could be huge. Think about a weekend festival to go along with it.
Comic Book and Sci-Fi fans dress up as characters for conventions all the time. This event could be just like that but bigger.
It Is My Favorite Video Game
When it comes to video games, I am not much of a Gamer but give me Mario Kart and I can play all day. I am not good but it keeps me entertained.
The whole scenario of Mario Kart coming to life is comical, so that makes it so much better.
MORE: See 30 toys that every '90s kid wanted
Rockford Man's Amazing Star Wars Collection
Rockford Man's Amazing Star Wars Collection
More From WROK 1440 AM / 96.1 FM