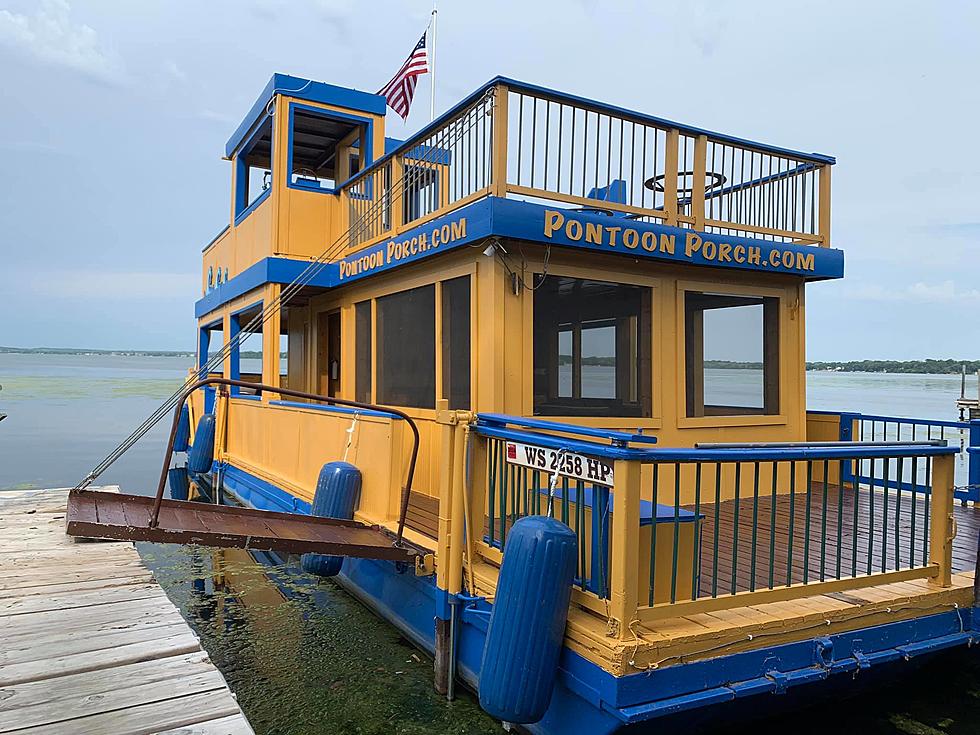 Host The Ultimate Summer Party By Renting 2-Story Boat In Madison
Photo From Pontoon Porch Facebook Page
Rent a two-story boat in Madison and host the ultimate summer party.
Time To Party Madison, Wisconsin Style
Say what you want about Wisconsin, but our neighbors to the north really know how to party. Not only is Madison the state capital but it is also the party headquarters.
There are many places to let loose in "the land of cheese" but this one really stood out to me. It is a 2-story party boat in Madison.
Special Place To Throw A Party
This fabulous discovery is called the Pontoon Porch.
Check it out for yourself...
Video: Pontoon Porch 2011
I have been on party boats but nothing like this one. Seriously, I am considering renting it right now for myself and a group of friends.
According to pontoonporch.com,
"Pontoon Porch is a floating two-level boat with a screened-in porch and enough space for up to 30 passengers. Relax onboard in our comfortable porch furniture listening to your favorite music with our sound system (CD or iPod/MP3). We also have a fully functioning bathroom with a sink and toilet."
What else do you need for a fun day out with friends and family?
More Details About Pontoon Porch
The Pontoon Porch is available for all kinds of events like corporate functions, weddings, birthday parties, bachelor and bachelorette parties, family reunions, and more.
The boat is available for two or three-hour cruises and runs now through October 15th.
For more info about Pontoon Porch, HERE.
How cool would it be to have something like this on the Rock River in Rockford?
FOR SALE: Feast Yer Eyes on This Pirate Ship
Private Wisconsin Island Home Built in 1930s on Market for $350k
Stunning photos of private, one-acre, Fairy Island home for sale on Booth Lake in East Troy, Wisconsin.
More From WROK 1440 AM / 96.1 FM