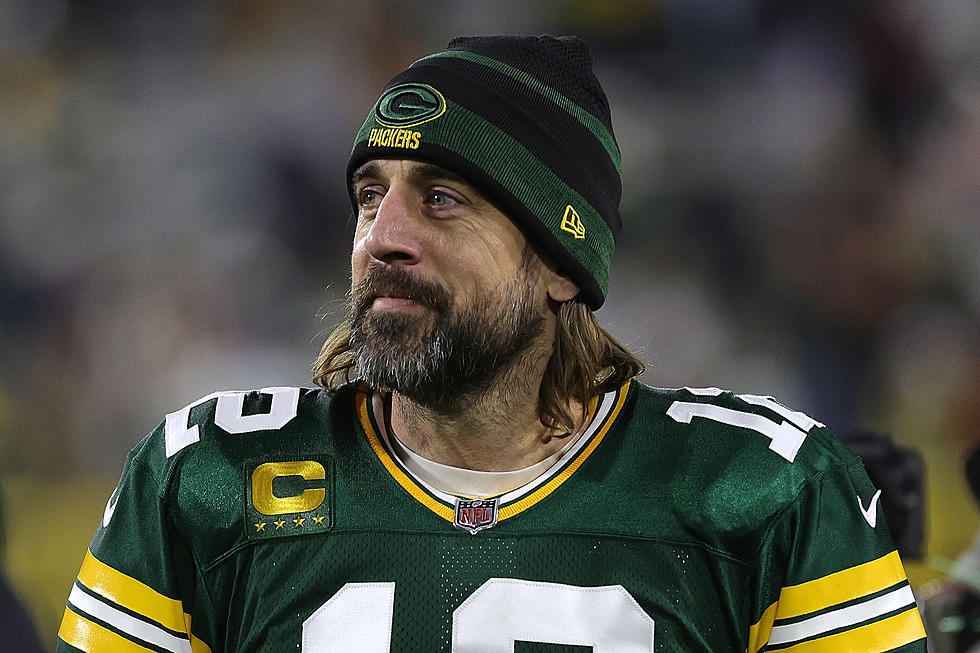 Green Bay Wisconsin QB, Aaron Rodgers, Loses His Cool at Kids Camp! Whoa!
Getty Images
He's happy, he's fine...He's upset, he's pissed...He's "chill," he's throwing a football AT a kid! Whoa!
Who is Aaron Rodgers, really? He's outspoken, he's opinionated, he's unshaven. The NFL MVP is for sure his "own person." Does and says whatever he wants. Hell, he's Aaron "Freakin" Rodgers...the NFL MVP. It comes with perks and bad haircuts.
37 touchdowns, and 4 interceptions last season earning him the MVP trophy. But when Rodgers attended this kids camp, he threw a HUGE interception and the defensive player that picked him off...had some fun with it.
You will see in this Twitter video, that the kids he was playing with were having a blast with the NFL MVP as their QB.
As the action gets heating, the NFL MVP throws into a "crowded" end zone...Only to be intercepted. The defensive player that got the best of #12, quickly returned the ball to Aaron Rodgers to show him the intercepted ball. What came next? A Rodgers losing it on this kid!!!
It's almost like Rodgers was transported back to the NFC playoffs. Same result:
What a reaction by the reigning NFL MVP! I mean, you did just throw a pick...to a kid. Ouch!
This is a moment frozen in time for all that "question" the NFL MVP, and that kid!
25 Famous People You Didn't Know Were From Wisconsin
Check out this list of celebrities from the dairy state.
More From WROK 1440 AM / 96.1 FM