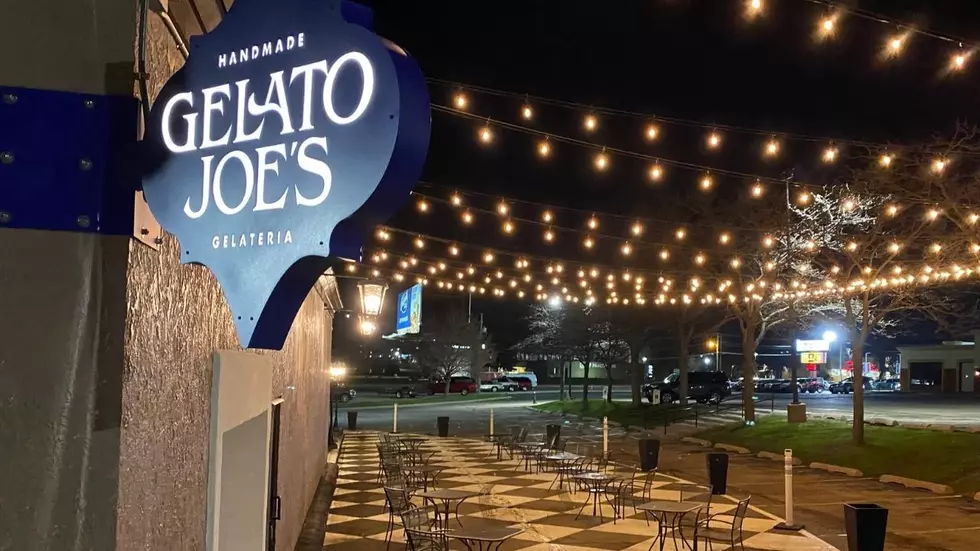 New Gelato Shop Officially Opens Inside Popular Rockford Restaurant
Gelato Joe's - FB
Summer is only here for a few months in the Midwest, so why not get outside and try new things... like gelato!
Let's give a warm welcome to the newest business that opened in Rockford!  If you haven't had gelato, you're missing out.  You don't have to miss out much longer because Gelato Joe's is waiting for you to come indulge in their delicious scoops of handmade frozen treats at the Rockford Lino's location!
Their outdoor patio where you can order your gelato is soooo pretty, it's located just outside of Lino's restaurant.  You can either order outside or dine inside and get it for dessert!
This is a great location for some cute photo opportunities, too.  Take photos at your table, standing in front of all the twinkling lights, or pose against the wall with your besties.  The options are endless!
Geltato Joe's Current Flavors
Sorbetto: Strawberry, Raspberry, Lemon Basil
Gelato: Pistachio (peanuts, gluten free), Mocha Crunch (peanuts), Banana Candy (gluten free), Velvet Carmel Vanilla (gluten free), Tiramisu (gluten free), Mint Stracciatella (gluten free)
This outdoor patio is definitely a cute place for a date night or a family outing.  Enjoy the warm summer sun while digging into some scrumptious gelato!  If you or your kids have never had it, don't worry.  You'll never want to go back to regular ice cream, I promise.
Gelato is softer, silkier, & packed with incredible flavors you didn't know existed.
Gelato Joe's is open Sunday-Thursday 4pm-9pm and Friday/Saturday 4pm-10pm.  You can also get it inside Lino's 7 days a week at 5611 East State Street, Rockford.
Photo Flashback History Lesson Of The BMO Harris Bank Center in Rockford
Photo Flashback History Lesson Of The BMO Harris Bank Center in Rockford
The 25 Best Rockford Restaurants for Cheap Eats According to TripAdvisor
Hungry but don't want to break the bank? Check out these places for the best cheap eats in Rockford.
More From WROK 1440 AM / 96.1 FM