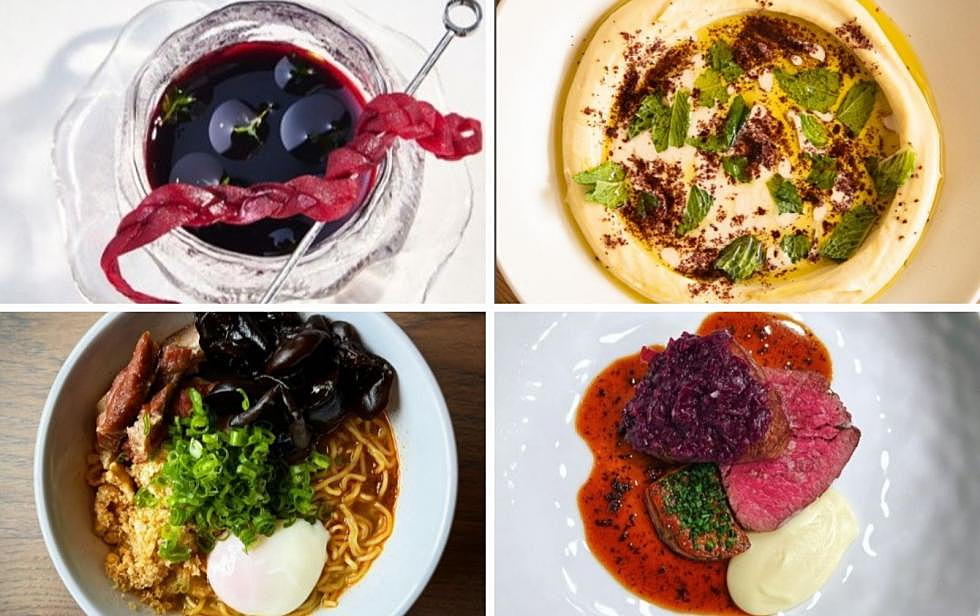 Four Incredible Illinois Restaurants Just Got Michelin Stars for the First Time
(l to r clockwise) esme_chicago, galit_restaurant, kasamachicago, claudia_restaurant via instagram
If you're a restaurateur, getting Michelin-rated is one of the most important things that can happen to your business.
WHAT IS A MICHELIN STAR?
According to Michelin:
A Michelin Star is awarded for outstanding cooking. We take into account the quality of the ingredients, the harmony of flavours, the mastery of techniques, the personality of the chef as expressed in their cuisine and, just as importantly, consistency both over time and across the entire menu.
That means there's a level of quality in the food that diners should expect.
It's also something Michelin doesn't just throw out all willy-nilly. Every year, Michelin rates restaurants giving them a star rating from one to three.
Even if a restaurant only gets one star from Michelin it's usually a life-changing thing.
When it's three stars, you better start hiring more help.
For context, there's only one three-starred Michelin restaurant in all of Illinois, the much-ballyhooed Alinea.
There are also four restaurants that are two-starred, and the rest receive one star. All told, there are 25 Michelin-starred restaurants in Illinois, with them all being in the Chicagoland area.
Why there isn't a restaurant outside of The Windy City that hasn't received a Michelin star is beyond me. Anyway, here are the restaurants that just received their first Michelin stars.
Claudia
 

 

 

View this post on Instagram

 
According to claudiarestaurant.com:
Claudia Restaurant is an adventurous multi-course dinner that unfolds like a well-paced story full of exciting twists and surprised.
Claudia is located at 1952 North Damen Avenue in Chicago.
Esmé
In August 2021, Chef Jenner Tomaska and wife and partner Katrina Bravo opened fine-dining restaurant, Esmé in Chicago's Lincoln Park neighborhood. With Esmé, French for "beloved," Tomaska and Bravo reimagine the tasting- menu model with philanthropy and art integrated into the foundation of the experience, an expression of their shared vision for the community-focused restaurant.
You can find Esmé at 2200 North Clark Street in Chicago.
Kasama
On the Kasama Facebook, they describe the restaurant as a "bakery and modern Filipino-American cuisine." Kasama is located at 1001 North Winchester Avenue in Chicago.
Galit
View this post on Instagram
Galit is a Middle Eastern Restaurant in the Lincoln Park neighborhood in Chicago, owned and operated by Andrés Clavero and James Beard Award-winning chef Zachary Engel. The restaurant is a space for community: hospitality professionals, guests and suppliers will come together and celebrate food and drink in a respectful, friendly and caring manner. The menu focuses on a seasonal and localized approach to dishes of the Middle East and Israel's immigrant cuisines, alongside a unique and forward-thinking beverage program.
You can find Galit located at 2429 North Lincoln Avenue in Chicago.
10 Pizza Joints in Illinois So Delicious You'll Be Asking for Seconds
Not all pizza is created equally. Here are 10 examples of some of the best pizzas that all taste just a bit different from the rest in Illinois.
One of the Best 'Vacation Homes in America' is in a Small Wisconsin Town
Looking for the perfect place to stay in Lake Geneva? Here's the spot.
More From WROK 1440 AM / 96.1 FM