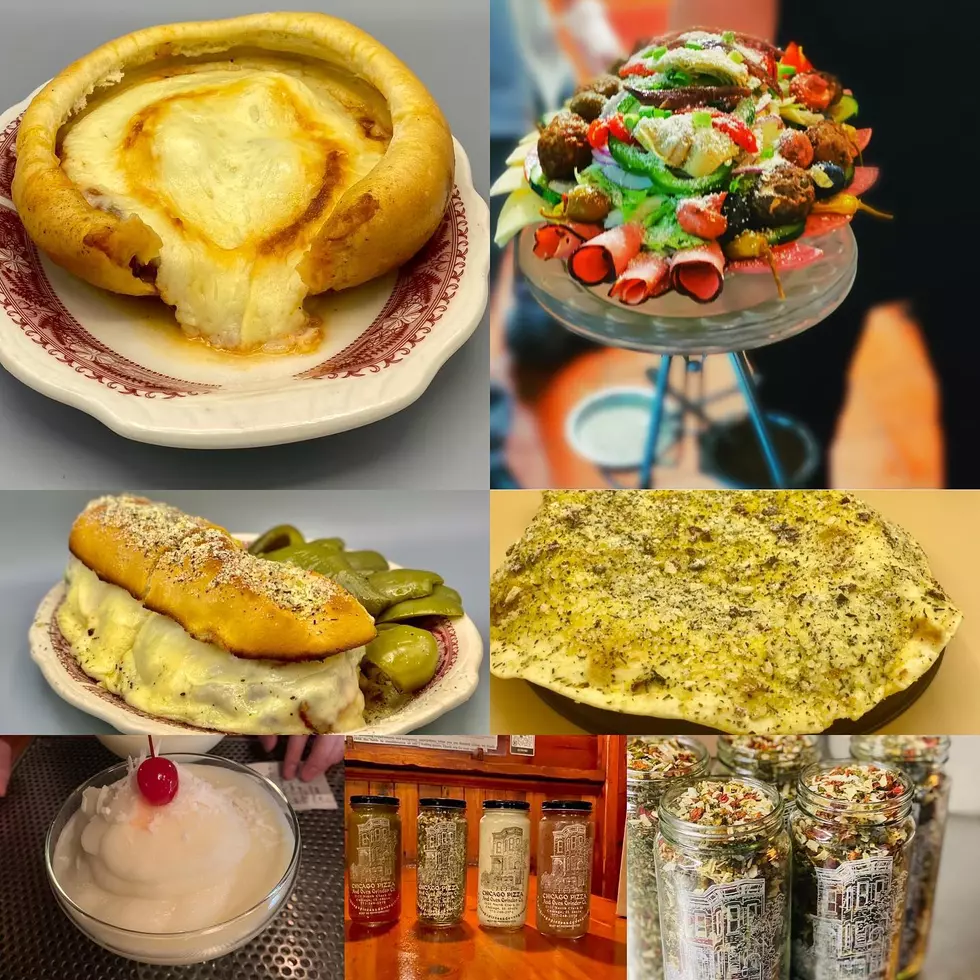 Foodie Website Says This Is Illinois' Best Pizza Place
Chicago Pizza & Oven Grinder Co., Facebook
There are just certain things that people want to know about. I could pound out 500 words on where you can get the best vichyssoise, or the best chapulines (fried grasshoppers), or even the Illinois-conceived dish that everyone seems to think we Illinois residents love, horseshoe sandwiches...
But the vast majority of you couldn't care less about those food items. I'm with you.
You want to know about pizza, and that's what we're going to look into--in far less than 500 words. If I go over, I owe you an extra-large order of chapulines.
We've Looked At Several "Best In Illinois" Foods And Restaurants Over The Years, Including The Best Burger In Illinois As Selected By Guy Fieri On Triple-D
If you missed that post, click here to check out the Diners, Drive-ins, And Dives pick for the best burger in Illinois.
Now, let's get down to talking pizza.
Foodie website Mashed.com recently published a piece on the best pizza places in the United States, which features a state-by-state list of what their writers believe to be the very best pizza places you can find in all 50 states.
So let's take a look at some of the offerings from the Illinois pizza place Mashed.com says is the best.
Two things popped into my mind after seeing these shots. One, those are wildly unusual looking pizzas, and two, do they serve you the pizza as you stand in the street?
Mashed.com's Pick For Best Pizza Place In Illinois Goes To Chicago Pizza & Oven Grinder Co.
Chicago Pizza & Oven Grinder Co. is located at 2121 N. Clark Street in Chicago, and in addition to fantastic food offerings, the building the restaurant itself is in has an interesting connection to Chicago's gangster history:
The building is almost directly across the street from the garage that was the scene of the St. Valentine's Day Massacre that took place in 1929, orchestrated by a guy named Al Capone.
So, What Makes This Place So Special?
According to the piece at Mashed.com:
Chicago Pizza & Oven Grinder Co. came alive in 1972 and has been a local institution where visitors can chow down on the best pizza in Illinois. Patrons give this pizza place sterling grades even though you might have to fight long lines when you go to order.

The signature dish at Chicago Pizza & Oven Grinder Co. is something they call a Pizza Pot Pie. It's an individual serving of goodness that everyone should try at least once in their life.
10 Reasons Why Rockford Pizza Is The Best Pizza
14 Of The Craziest Pizzas You'll See At Dimo's
More From WROK 1440 AM / 96.1 FM