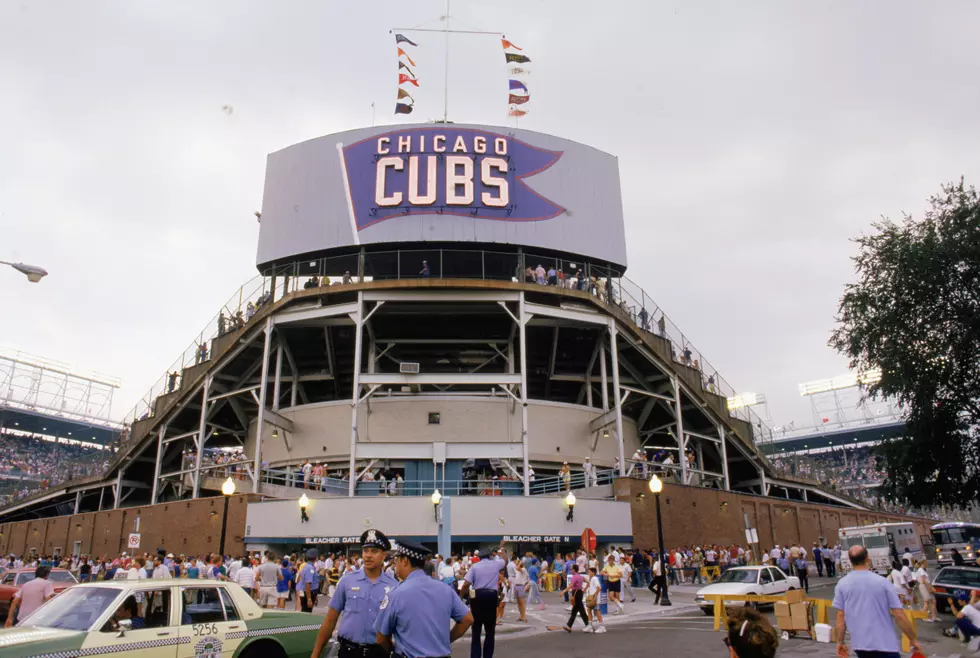 Falling Debris at Wrigley Field Injured A Man
Getty Images
Next time you head to Wrigley Field to catch a Cubs game you might want to wear a batter's helmet instead of a baseball hat.
As man was injured from debris that fell from the scoreboard.
WGN shares that a man was taken to the Illinois Masonic Hospital later Tuesday evening after reportedly being hit by falling debris from Wrigley's scoreboard.
At this time, "it's not clear what fell off, and police have not said whether he was outside the park or in the stands. His condition is unknown."
There's been no statements made by the Cubs management and a non-criminal report was filed.
Wasn't that scoreboard renovated when the rest of the stadium was redone?
I wonder what fell on the guy?
Maybe the Cubs should pass out souvenir hard hats for visitors at the next game.
More From WROK 1440 AM / 96.1 FM