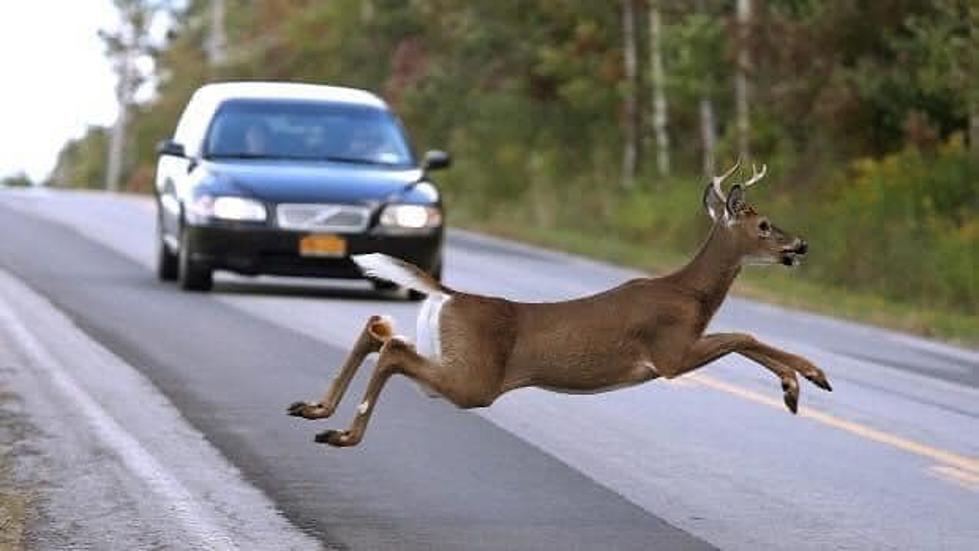 Drivers Beware! Deer Are Frisky and Mating Now In Illinois
Illinois State Police via Facebook
Can I admit something slightly embarrassing?
My family recently moved to Pecatonica, and now I find myself driving some country roads in the wee hours of the morning on my way to work, and I am overly terrified I am going to hit a deer. I understand that deer vs. car collisions are unavoidable most of the time, but I will tell you right now that if I hit one I will cry. The majority of my tears will not be over the fact that I just smashed my car, but more for the sweet deer I just injured. (Ridiculous I know, but I have a soft spot for animals).
If you've lived in Illinois for any amount of time you know that along with the apple cider donuts and changing leaves, autumn also brings deer mating season, so now we need to up our awareness factor even higher when we're behind the wheel.
This morning the Illinois State Police shared vital info on Facebook about what we should do when we encounter a deer while driving;
DO NOT SWERVE into oncoming traffic or off the road to avoid hitting a deer. Even though it can be a common instinct, it could cause you to lose control of your vehicle and result in a more serious crash. If possible, slow to a stop and wait for the deer to move along. Decreasing your speed may reduce damage to your vehicle if contact is made with the deer.
(See the full Illinois State Police post here).
How to Startle a Deer in the Middle of the Road
Instead of being scared of a car's headlights, deer often stop in their tracks to stare at them, so it's usually best to flash your headlights and honk your horn if you want to startle them.  Also remember, deer usually travel in groups, so if you see one, several others are probably right behind it. Always proceed with caution.
20 of The Best and Worst Illinois Mugshots
20 of The Best and Worst WISCONSIN Mugshots
Recognize any of these Wisconsin folks?
More From WROK 1440 AM / 96.1 FM