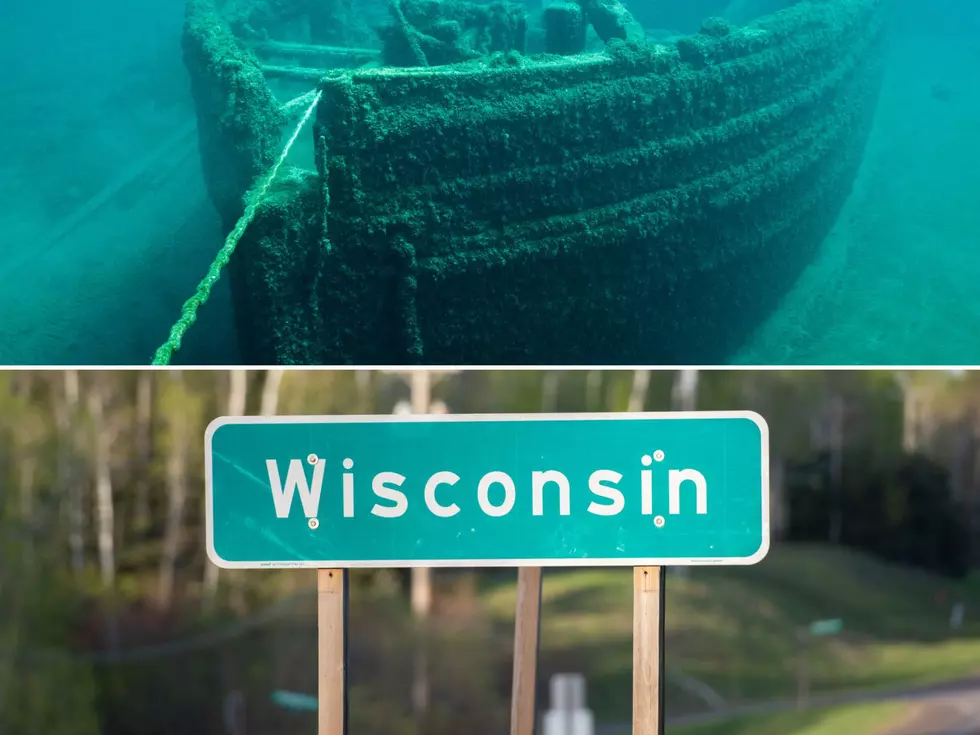 Wisconsin Is One Of Best Places In U.S. For Shipwreck Exploring
Canva
I wouldn't consider Wisconsin a hotbed for shipwreck exploring but apparently it's one of the best in the United States.
Spending Time And Exploring Underwater
I've always loved being in the water ever since I was little. Luckily, I've been able to experience more than just swimming pools with visits to lakes and oceans. My idea of a great vacation is relaxing on a beach. I've been snorkeling several times and enjoy it.
One day, I hope to go scuba diving. I think it would be cool to explore some old shipwrecks or something like that. I always thought the only way to try it and see interesting things underwater is in an ocean. Recently, I found out there's an amazing place to check out and it's a lot closer.
Door County Is Wisconsin Is Known For Shipwreck Exploring
When I think of Door County in Wisconsin, shipwreck exploring doesn't come to mind. My image is a place where my parents would go for a long weekend to go antiquing and bring me back some delicious fudge. Apparently, I was way off.
Shipwreck diving may not be the first activity you think of when you think "Door County," but it's easily one of the coolest.
Today, there are around 240 known shipwrecks in the waters of Door County alone (Bermuda Triangle who?), and adventurers can explore about 25 of them in a number of ways, including shipwreck diving, clear-bottom kayak tours, boat rides, and local maritime museums.
The area of Lake Michigan by Door County is part of an important shipping route called the Saint Lawrence Seaway. That brings a lot of boat traffic. Over many years several have sunk off the shores of this popular tourist town due to weather and mechanical issues. That makes for a great location for shipwreck exploring.
By the way, you don't have to scuba dive to enjoy this historic location. There are other ways available because many are in shallower water. You can also snorkel and see them from a boat.
For more info, HERE.
Travel Back To 1975 With A Look Inside Wisconsin Dells' Storybook Gardens
The attraction is long gone but you can take a digital tour with these photos.
Check Out This Almost-Forgotten Town in Wisconsin That Still Has Old-World Charm
Blink and you might just drive by this gem and never know it.
25 Places You Need to See Next Time You're In Wisconsin
Unbelievably Restored 163-yr-old Million Dollar Wisconsin Farmhouse
Not one detail was missed in giving this very old farmhouse new life. A couple new buildings added and a connecting underground tunnel, too.
More From WROK 1440 AM / 96.1 FM