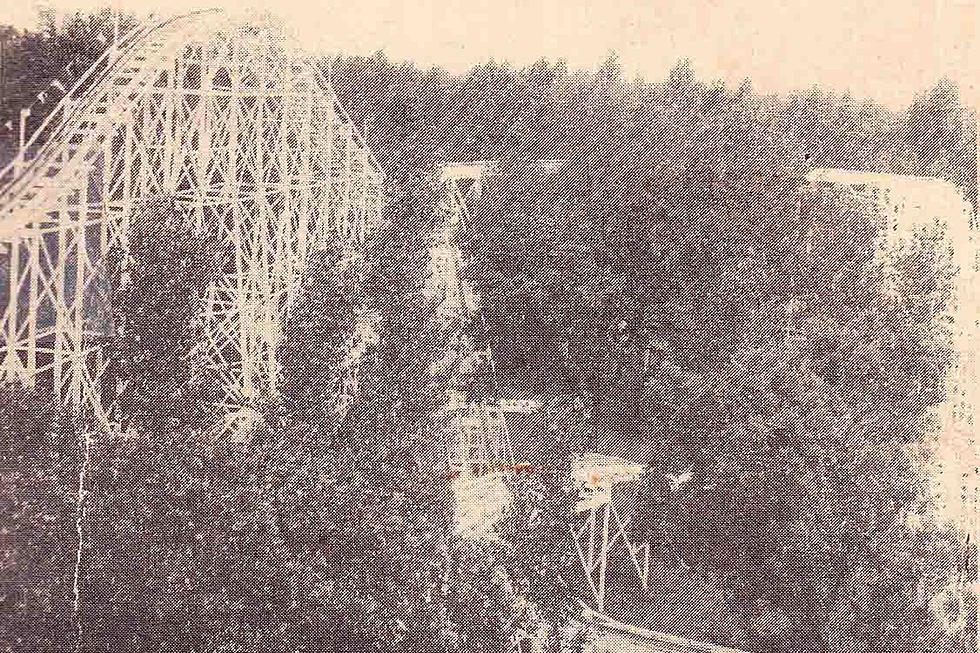 Did You Know About This Long-Forgotten Amusement Park in Illinois?
Credit: Rockford Public Library
Recently, we went on a trip to the past and learned about the original Rockford Airport, which was located near Machesney Park Mall.
We're going back to the same era in time to highlight something special that I never knew existed. There was actually a massive amusement park in Rockford during the same era as the original Rockford Airport.
This amusement park, named 'Harlem Park', was a mega-attraction in the area. The park had a steam-powered Merry-Go-Round that was later electric,
a "giant flying circle swing",
and more.
The Old Mill (Tunnel of Love), Laughing Gallery Fun House, boat rentals, picnic grounds, a 5000-seat auditorium, a dance pavilion, a roller-skating palace, a swimming pool. (Rockford Public Library)
This amusement park all featured a huge roller coaster called, "The Switchback Railway" and, apparently, traveled 1,100 feet in less than 30-seconds.
During this era, trolley cars traveled from what is described as "the center of town" to get residents to and from the park. Steamboats were also used on the Rock River to transport guests.
The exact location of Harlem Park, based on these articles, isn't completely obvious but it looks as though it was located on Harlem Boulevard near Harper Avenue and Brown Avenue.
In 1928, to make room for future subdivisions, some of the rides were moved to a different park in Rockford. Ultimately, the remainder of Harlem Park's rides would cease operation in the late 1940s.
[h/t Rockford Public Library]
if Rockford history is your jam, check out how much downtown has changed over the years
Changes to downtown Rockford in a little over 10 years.
and how about these construction photos of Rockford MetroCentre / BMO Harris Bank Center...
More From WROK 1440 AM / 96.1 FM