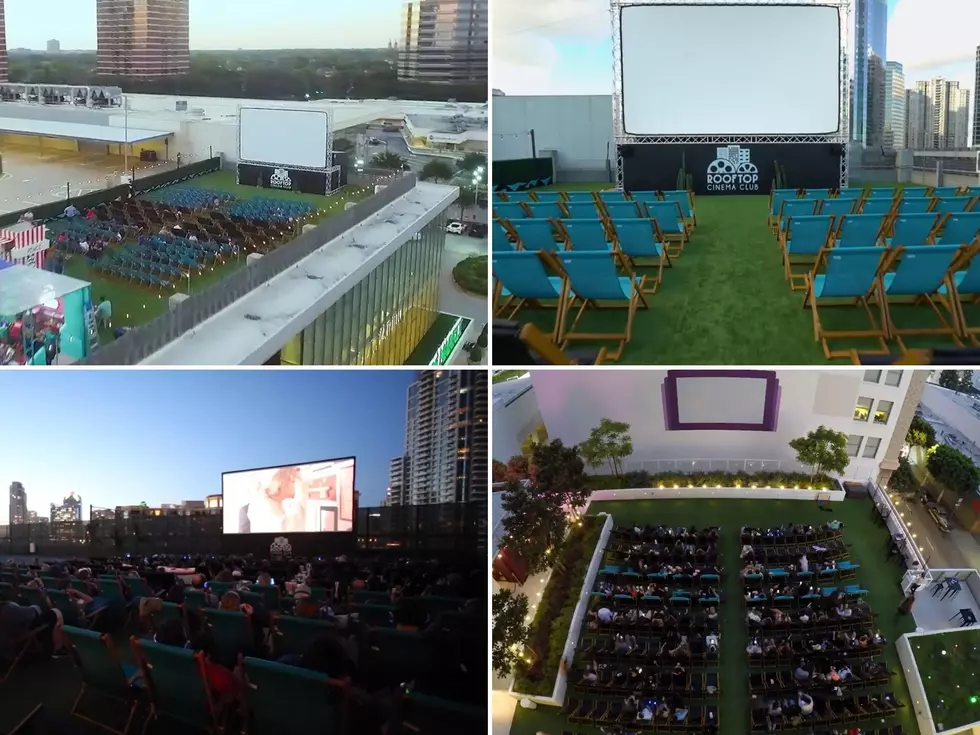 One Of The Coolest Outdoor Movie Theaters Is Opening In Illinois
Canva
If you are looking for a one-of-a-kind summer movie-watching experience, then this is definitely the place for you.
Do You Enjoy Watching Movies Outside In The Summertime?
I've always been a big fan of the drive-in movie theater. It's a fun way to spend a summer night with family, friends, and a significant other. I was so glad to see they made a comeback the last few years.
A couple of summers ago, I borrowed an inflatable screen and projector from one of my friends. That weekend, we watched our favorite movies out in the backyard. That was a great time. After that, I wanted to find more unique situations to check out flicks.
The Ultimate Outdoor Theater Is Opening In Illinois
The Rooftop Cinema Club is opening later this month on the top of the Emily Hotel in Chicago. Think about this... watching one of your favorite movies on the roof of a hotel in the Windy City with the skyline in the background. That sounds amazing.
What's The Rooftop Cinema?
According to rooftopcinemaclub.com,
We believe that all experiences should be memorable, which is why we are on a mission to transform nights at the movies to cinematic events like no other.

 
You bring your friends and loved ones, and we'll bring you city skylines, sunsets, starlit evenings, awesome drinks, delicious food, and great movies on the big screen.
Driven by our love of film, our Rooftops promise a handpicked curation of cults, classics, and new releases.
Add it to your list of things to experience this summer. For more info, HERE.
Did You Know Only 13 People From Illinois Have Won an Acting Oscar?
Illinois ranks behind New York and California having the most actors with Oscar wins in the four major acting categories. Here's the list.
26 Horror Movies Filmed or Set in Illinois
These popular horror movies either were filmed in or the storyline was set in Illinois.
40 Famous Actresses You Probably Didn't Know Were Born in Illinois
From guest-starring roles to Academy Award winners, Illinois has its fair share of famed actresses.
Ten Most Popular Celebrities Born in Rockford
All of these celebs were born in Rockford.
More From WROK 1440 AM / 96.1 FM