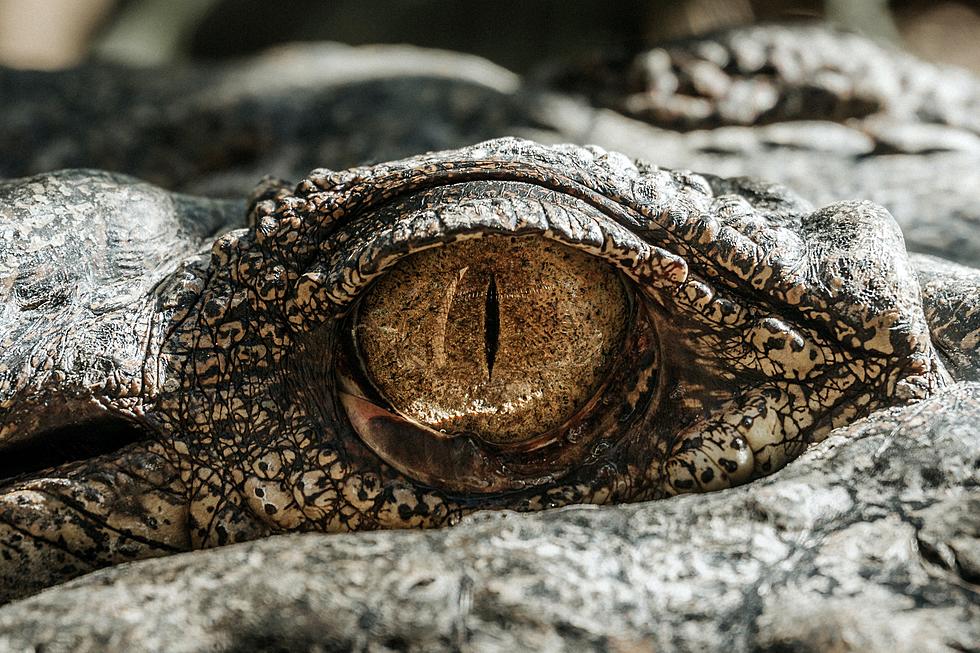 Chicago Illinois Woman Leaves an Alligator at O'Hare, Charged With Cruelty
Samuel Scrimshaw
Is that an alligator in your bag or...Yep, it's an alligator. HuffPost
There are so many "new" flying rules, it's hard to keep up with all of them. Wear a mask, Smart ID, no Smart ID, do you have your liquids in a 3oz bottle or container, don't bring your pet alligator on the plane with you. Too many rules if you ask me.
Alexis Prokopchuk of Oakbrook Terrace, was traveling with an alligator. She first started her Chicago area travel with the creepy creature, by taking it for a ride on the CTA. Now I've seen a lot on the CTA over the years, usually homeless people wearing just underwear and smelling like pea soup. I don't think I've ever encountered a wild animal.
First off, why are you traveling with an alligator on the CTA...better yet, why are you traveling with an alligator anywhere? Alexis was on a mission of some sort because the next stop was O'Hare International Airport. It doesn't appear that Alexis was planning on traveling through the air with the alligator, she just wanted to leave it somewhere. Hey, why not the freakin' airport?
Alexis was arrested, and charged with two counts of misdemeanor reckless conduct. Possession with the intent to make boots and a purse, maybe?
Doesn't look like the alligator will be going on a vacation anytime soon, or Alexis either. But I guess the alligator did get the thrill of riding the CTA.
25 Famous People From Rockford
More From WROK 1440 AM / 96.1 FM