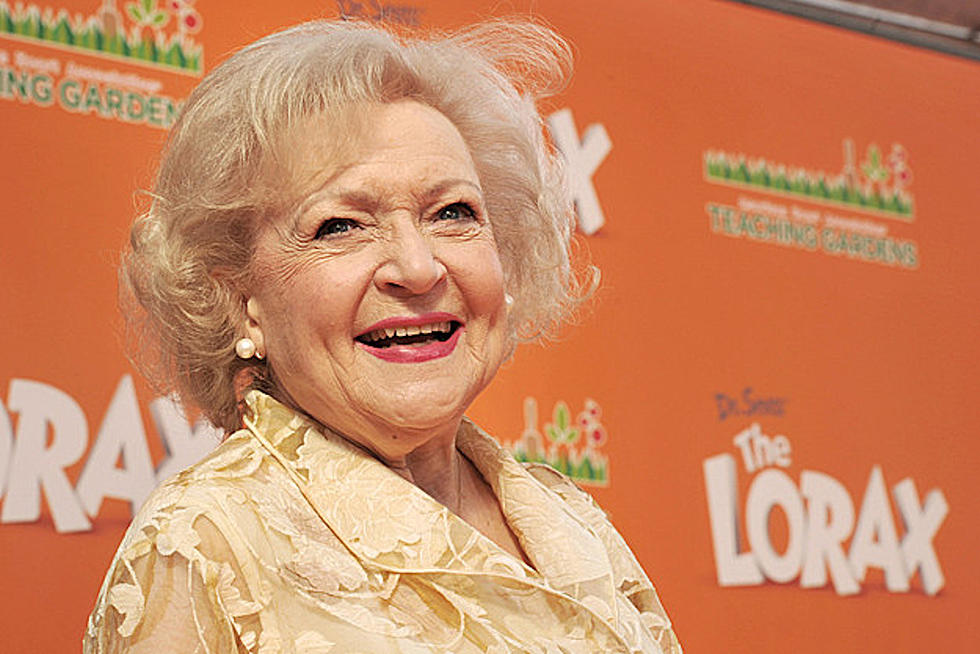 Check Out This List! Noah's Ark In Rockford Personally Thanks The Hundreds That Raised 12K In Honor Of Betty White
Getty Images
Monday, January 17th would have been Betty White's 100th birthday.
She, notably, passed away just shy of her own personal centennial just a few weeks short on Christmas day last year.
A lot has been written and said about the former Golden Girl, all of it gushing. Her hometown of Oak Brook, Illinois even had an all day festival celebrating everyone's "friend."
I'm not really sure who started the "Betty White Challenge," but whoever it was had a genius idea. White, who had no children of her own, was famously an ardent supporter of rescue dogs. It was probably her number one charitable endeavor. The "Challenge" was to simply donate 5 dollars (or more) to a local pet shelter.
Noah's Ark in Rockford saw an impressive influx in donations earlier this week when they totaled over $12,000 in donations this past Monday.
To thank all that donated, Noah's Ark put up a Facebook post today individually thanking every person that donated.
Make sure you expand that post to see the hundreds of names that gave a little to an organization that desperately needs it.
I know that adopt, don't shop has been said so many times that it might have lost its effectiveness but there are some wonderful animals at our local shelter.
My current dog, Max is one of those great dogs. We got Max as a companion for my grandmother about 5 years ago. They were perfect for each other. When she passed Max became mine and now he basically goes everywhere with me. Here he is sleeping during the morning show.
It's almost like these shelter dogs know that you've saved them from something.
It doesn't have to be an internet challenge to help these organizations out, they're always looking for a little help.
And remember, if you are in the market for a new dog or cat, keep these guys in mind, they might become your new best friend.
RANKED: Here Are the 63 Smartest Dog Breeds
Does your loyal pup's breed make the list? Read on to see if you'll be bragging to the neighbors about your dog's intellectual prowess the next time you take your fur baby out for a walk. Don't worry: Even if your dog's breed doesn't land on the list, that doesn't mean he's not a good boy--some traits simply can't be measured.
Can You Guess The Abandoned Rockford Business?
Can You Guess The Abandoned Rockford Business?
More From WROK 1440 AM / 96.1 FM