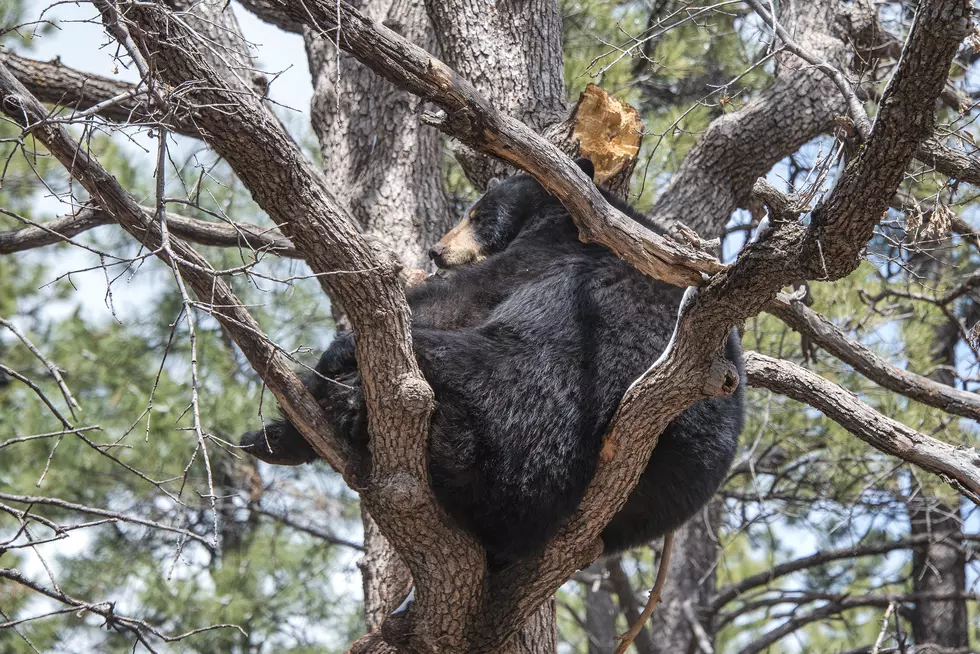 Black Bear Spotted Near Genoa
Jim Vallee, ThinkStock
Time for your daily Bear Update as we continue BearWatch 2014.
The Daily Chronicle is reporting a black bear sighting this morning near Genoa. Maybe he's on a sightseeing tour? A little summer bear vacation/getaway:
The animal was originally sighted near Routes 72 and 23, and began heading south, Scott said. It was last seen near Derby Line Road in a heavily wooded area near the Ellwood Greens housing development. Officials believe the bear is the same one spotted recently in Winnebago and Ogle counties.
Kane County, you might be next.
This bear seems non-aggressive and hasn't been aggressive with people or property. He is moving around, and we are monitoring his movements, but as long as he is non-aggressive, we are going to let him be a bear.
Let the bear be a bear. Words to live by. But what might happen to the black bear? The Illinois Department of Natural Resources points out in a press release:
Currently black bears are not protected under state law.  New legislation assed this spring adds black bears, gray wolves and mountain lions to the list of protected wildlife in Illinois. Even when signed by Gov. Quinn, the law won't take effect until January 1, 2015.  This means that immediate decisions on the fate of these animals reside with local landowners or municipalities.  Once the new law takes effect, the Illinois DNR will have the exclusive statutory authority to manage these animals in Illinois.
Stay tuned. We'll break in (not really) with any further bear-related updates as BearWatch 2014 continues.
More From WROK 1440 AM / 96.1 FM