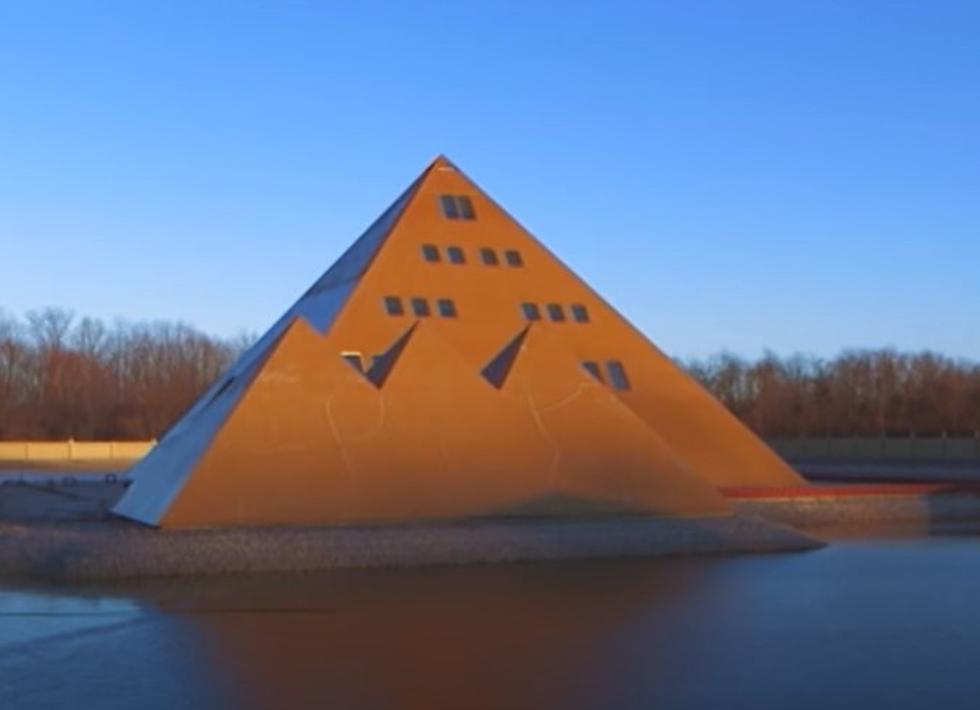 Biggest 24 Karat Gold Plated Structure Ever Built Is In Illinois
Photo from Rocko Onan YouTube Video
The biggest 24 karat gold-plated structure ever built is located in Illinois.
There Is A Gold Pyramid In Illinois
When I think of pyramids, the state of Illinois does not come to mind. Of course, Egypt does, because that is where they are well known. There is no way, you could find one in the Land of Lincoln, right? I did not think so, well, until now.
Illinois' Very Own Pyramid
That is right, there is a real-life pyramid located in Illinois and it is made of gold. You can find it in Wadsworth, Illinois. It was built by Jim Onan and his wife.
According to roadsideamerican.com,
"The largest 24-karat gold-plated object ever created" is the private home of a rich Armenian garage builder and his family, built-in 1977."

 
The Giant Gold Pyramid Stats...
Located on island surrounded by moat
50-foot statue of Pharaoh Ramses II
Replica of King Tut's tomb
3 smaller pyramids on 4-car garage
Hieroglyphics painted on fence
According to onlyinyourstate.com,
"Onan and his wife built the home in 1977. Onan was always taken by Egypt and thought, "why not bring this to Illinois?"

 
It was featured on the Travel Channel. Check out the episode for yourself...
Video: Gold Pyramid featured on Home Made Travel Channel
For more info, HERE.
They are throwing a big Halloween party and you are invited.
This Could Easily Make This List. KEEP READING: Here are the best places to retire in America
Not Quite A Pyramid But Still Really Cool.
This might be the best treehouse hotel in Illinois.
More From WROK 1440 AM / 96.1 FM