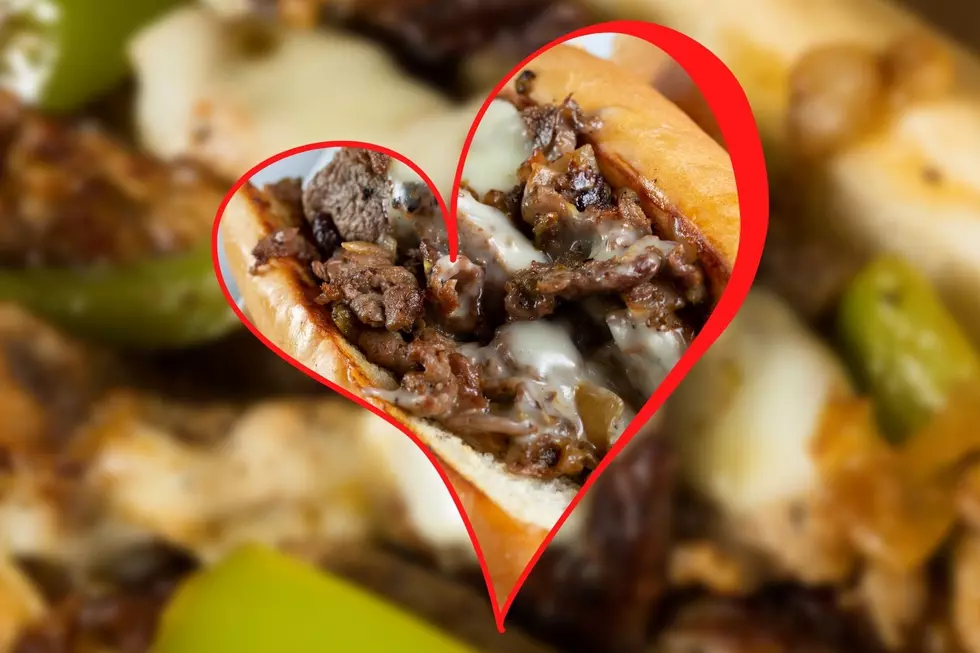 Holy Meat! Illinois is Home to One of America's Best Cheesesteaks
Canva
Here's more proof that the Midwest is pretty much unbeaten when it comes to beef, cheese, and big buns. Authentic Philly cheesesteak without catching a flight.
Before we get to the joint you need to hit up for one of the best authentic Philly cheesesteaks in the United States, let me clear a little something up first.
What is the difference between Philly cheesesteak and Italian beef?
This came up when I was telling a friend about this particular cheesesteak. It should be known that there are many great places to get an Italian beef sandwich around the state, so when it comes to savory beef on a bun, we excel.
Italian Beef
Slow-roasted chuck roast, some mozzarella, and a delicious blend of pickled vegetables that add that classic flavor to Italian beef, Giardiniera.
Philly Cheesesteak
Ribeye is the cut of choice for a cheesesteak. The meat gets grilled on top of some onions and then a little blanket of cheese is laid on top.
Beef cattle and cheese, are there two better words to describe the level of excellence that is the Midwest?
Nope.
Eatthis.com knows it too, that's why an Illinois joint made their list of the best places in the U.S. to get an authentic Philly cheesesteak.
Monti's at 4757 N Talman Avenue in Chicago
Monti's. Does. Not. Play.
Grilled onions with your choice of white American, smoked provolone, or aged cheddar sauce. Prepared with black Angus rib-eye and served on Philly amoroso rolls.
Watch @dineandrhyme's video on Instagram.
Monti's offers quite a few 'extras' for their cheesesteaks like jalapeno, scotch bonnet, charred serrano peppers, spicy mayo, and horseradish cream sauce, and more.
Monti's is open 11 am -10 pm 7 days a week.
There's another sandwich at Monti's that should definitely be tried, the ice cream sandwich.
Meet me at Monti's, bring an appetite.
5 'Must-Have' Chicago Hot Dog Experiences That Will Change Your Life
One look at these five Chicago hot dog spots and you will start to feel something move inside you. That's your hunger. Come eat and your life will never be the same.
You Cannot Visit Illinois Without Trying These 5 Iconic Foods
Welcome to Illinois. While you're here, we're going to make sure you eat well. Not just delicious food, but the most important foods our state offers.
More From WROK 1440 AM / 96.1 FM