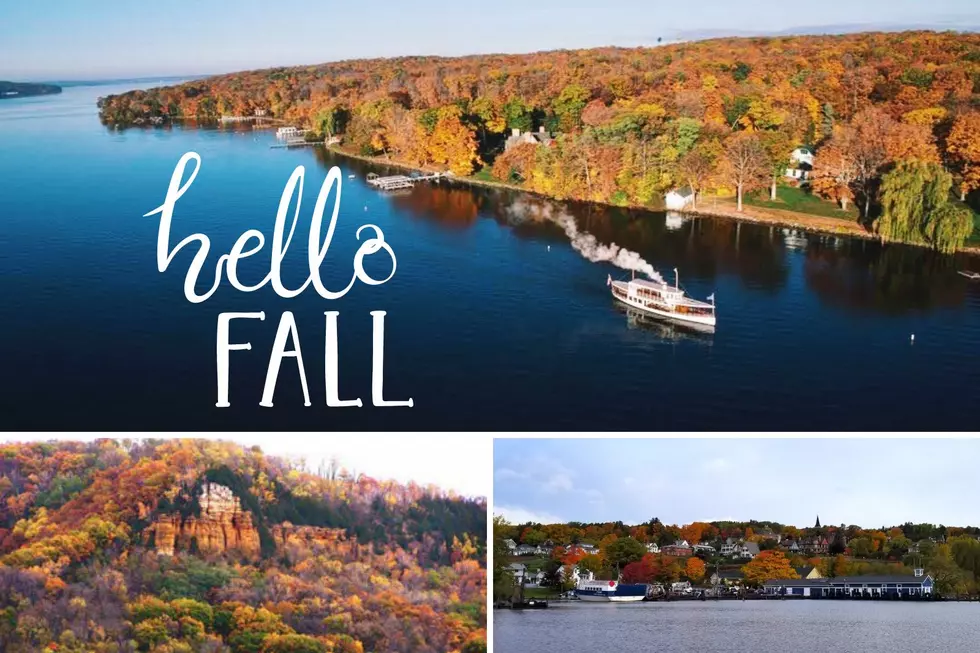 5 Wisconsin Boat Tours That Give You Great Views of Fall Colors
La Crosse Queen Cruises, Lake Geneva Cruise Line, Apostle Island Cruises via Facebook, Canva
It may be only August, but I am so ready to say goodbye to summer and usher in fall with a big welcoming kiss. (I'm sorry summer lovers, but it's the truth!)
I will admit the summer of 2022 hasn't treated us too badly, we only really had a handful of days where the heat and humidity were unbearable, but I am now finding myself gazing longingly at all the hoodies in my closet and can't wait to wrap myself in their coziness again. (Do I have you ready for fall yet now?)
The Wonders of Fall
Besides the hoodies, bonfires, decorations, trips to the apple orchard for cider donuts, and pumpkin spice everything, the colors of the changing trees are truly the Fall show stopper, and Wisconsin is a great place to view them in all their glory!
I recently came across a Travel Wisconsin article about great Autumn boat tours to take throughout the state when I realized; I don't think I've ever viewed fantastic fall color by boat before!
Travel Wisconsin's article listed six great boat tour options, but these three really caught my eye because I have never heard of them before. Have you?
 La Crosse Queen Cruises in La Crosse, Wisconsin 
I'm digging the La Crosse Queen Cruise option for several different reasons. First, it offers several different cruise types to choose from like a dinner, cocktail, and pizza cruises. Second, you get to ride on a super cool paddlewheel boat...
And third, you'll get to see amazing sights like this as you cruise down the Mighty Mississippi!
Apostle Island Cruises in Bayfield, Wisconsin
Apostle Island Cruises will take you on an amazing narrated tour of not only beautiful fall colors, but shipwrecks, caves, and lighthouses too!
Lake Geneva Cruise Line in Lake Geneva, Wisconsin
The Lake Geneva Cruise Line option is the closest to home, gives you a great view of some magnificent houses, and of course, LOTS of fall beauty!
Which cruise will you hop on board first? It's a tough decision, I know!
Here are some more great things you should all to your Fall Fun to-do list...
Eight Wisconsin Hikes That Will Immerse You In the Beauty of Fall
Wisconsin Home Named Among Best Airbnbs to See Fall Foliage in America
More From WROK 1440 AM / 96.1 FM