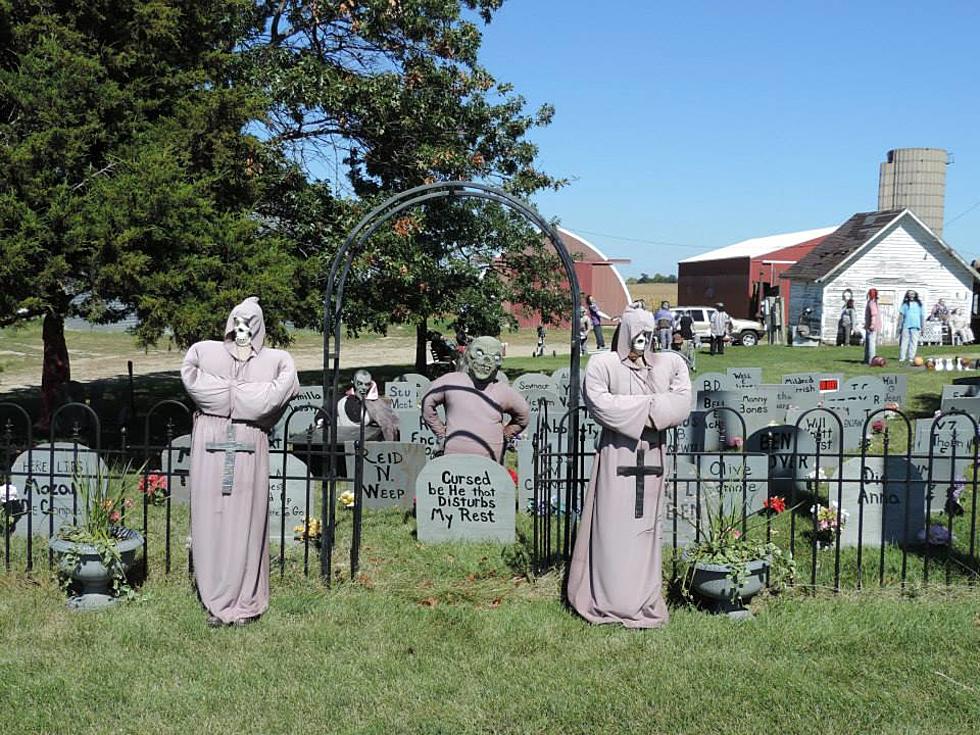 Are You Brave Enough To Get Inside The New Attraction At One of Illinois' Most Haunted Farms?
Sturtevant Haunted Farm via Facebook
Last October I discovered the awesomeness that is Sturtevant Haunted Farm in Walnut, Illinois, and since then so many people I know have been raving about how cool it is to see.
Sturtevant Haunted Farm is just over an hour's drive from Rockford, and you may have heard people refer it to before as the "Zombie Farm". No matter what you call it, it's something you should take the family to see this month if you want to have a spooky good time.
What's So Special About Sturtevant's Haunted Farm in Walnut, IL?
Sturtevant Haunted Farm is a not-for-profit display that the family creates each October purely for enjoyment. Admission is completely free, but they do accept donations that they use towards making future displays even bigger.
Now that we're on the subject of size, Sturtevant Haunted Farm creates an acre's worth of scary scenes featuring over 300 mannequins dressed in their spooky best. Here are just a few of the scenes that await you at Sturtevant Haunted Farm...
The coolest thing about Sturtevant Haunted Farm is, each year you are guaranteed to see new things. I'm not gonna lie, one of 2021's new attractions at Sturtevant's gave me a serious case of the goosies, (and they weren't the good kind), because getting in one of these is basically my worst nightmare. (Yes, I am a huge wimp).
Lots of people have already posted pictures on Sturtevant's Facebook proving they were indeed brave enough, but sadly I will not be one of them. Maybe you will be this weekend? Sturtevant Haunted Farm is located at 16783 IL HWY 92 in Walnut, IL if you want to give it a go.
10 Illinois Ghost Tours That Guarantee To Scare Your Pants Off
26 Horror Movies Filmed or Set in Illinois
These popular horror movies either were filmed in or the storyline was set in Illinois.
More From WROK 1440 AM / 96.1 FM