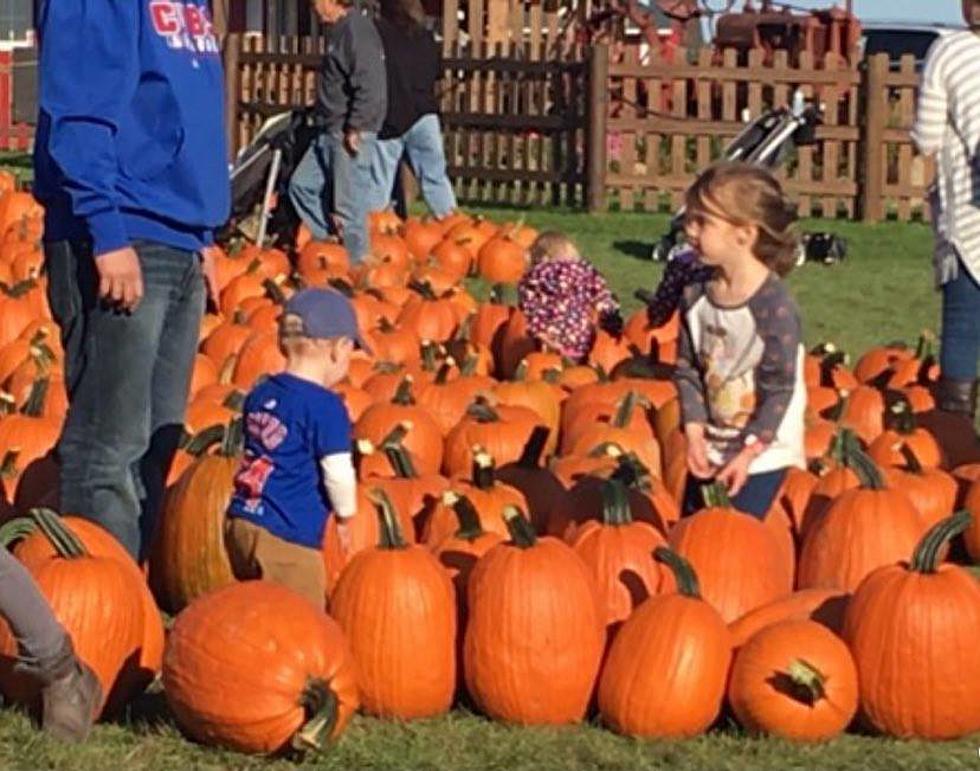 America's #1 Pumpkin Farm is Right Here in Illinois
TSM
The little ones want to play with pumpkins too! But where's the best place to take them? We're investigating. 
Despite the record breaking temps, it is actually fall and it's prime time for playing in a field filled with pumpkins. But which pumpkin places reign supreme when it comes to the littlest kids?
We think we found a pretty good list.
I happen to follow 'Everything Schaumburg,' on Facebook, and a woman named Amber recently asked, 'Besides Goebbert's Farm where are some other places nearby appropriate for a toddler?!'
Great question, Amber!
A few of my nephews are still pretty little and it's a huge bummer when you go somewhere that is made for kids older than eight and the little ones are disappointed because they can't participate.
Amber's question received almost 50 different responses including:
Sonny Acres
Edwards Apple Orchard in Poplar Grove
Richardson Farm
Brookfield Zoo
Randall Oaks
Tom's Farm
All Seasons
And a place I've never heard about before, Bengtson's Pumpkin Farm.
Bengtson's Pumpkin Farm is in Homer Glen, Illinois and about an hour and 40 minutes from Rockford.
According to their Facebook page, they're America's #1 Pumpkin Farm. That's quite a lot of confidence... and it also makes me want to drive over there and see what it's like!
I'll have to ask my siblings if there's a weekend we can drive out there before they close for the season ends.
The Ghost Hunting Game is High at These 12 Places in Wisconsin
Celebs Share Their Personal Paranormal Stories
More From WROK 1440 AM / 96.1 FM