Chocolate.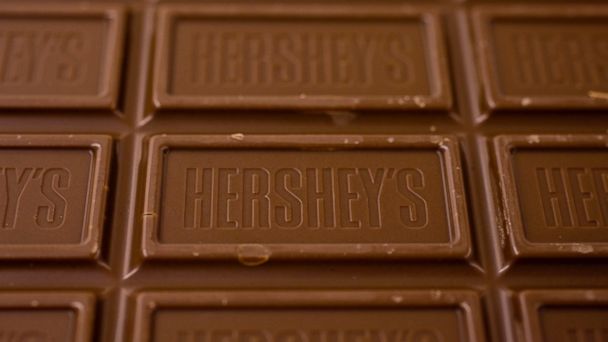 Just saying the word makes some people's mouth water.
It's not easy to find someone who does NOT like chocolate. Many even readily admit, "I'm addicted to chocolate!" and during the holidays there are all kinds of chocolate offerings to tempt us. Some of my favorites; plastic candy canes filled with M & M's, Kit Kats, a smooth cup of hot chocolate (with marshmallows!), & good ol' chocolate chip cookies.
Apparently SOMEBODY has an addiction that needs enough chocolate to take a bath in!
The Volusia County, Fla., Sheriff's Office said it received a call on Dec. 8 about a stolen vehicle, according to a police report. (...) The truck was full of $120,000 worth of Hershey Chocolate.
While we haven't heard if this was "raw" chocolate (yet to be made into "commercial" product), "Special Dark" Hersey's chocolate bars, or the ever popular Kisses...someone out there is looking over their shoulder while trying to have the world's most chocolate-filled Christmas.
Gotta love the 911 call to report it:
911 Operator: When was the last time you saw it?

Driver: Three o'clock yesterday [Saturday Dec. 7] was the last time I saw the truck. It's hooked to a trailer as well, fully loaded, with chocolate.

911 Operator: Fully loaded with chocolate, huh?

Driver: Yeah, someone with a sweet tooth.

911 Operator: Well, you know, maybe that's what they were going for. Who knows?