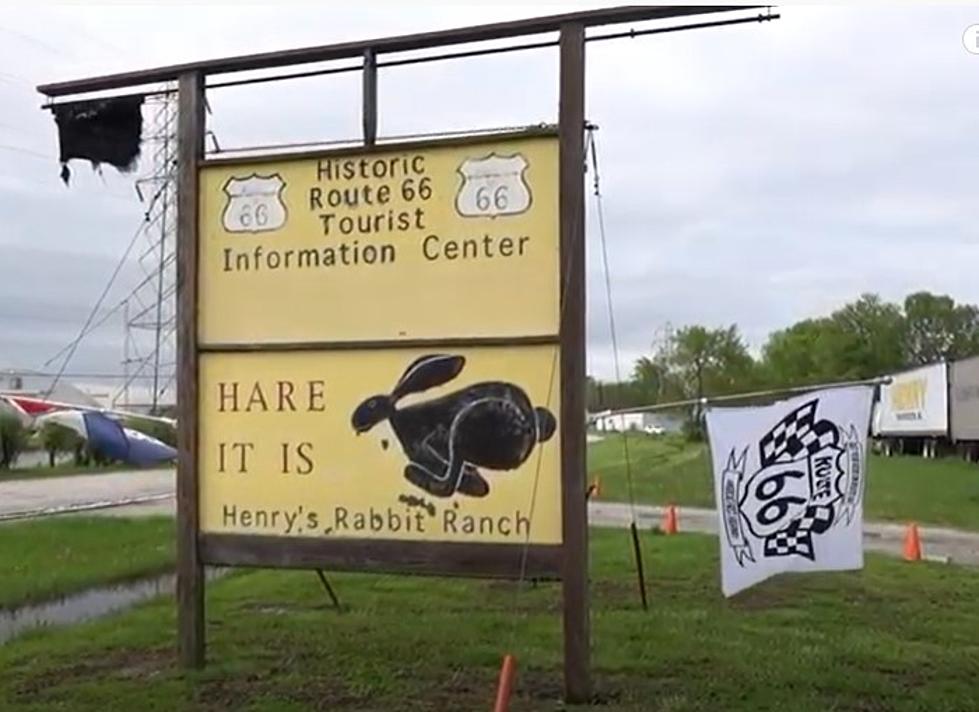 A Legendary Roadside Attraction In Illinois Is A Rabbit Ranch
Photo From Someplace or Another YouTube Channel
A rabbit ranch is a legendary roadside attraction in Illinois.
Big Fan Of Roadside Attractions
I am not afraid to admit, that I am a big fan of roadside attractions. If I am on a road trip and I happen to come across one with some extra time, I am definitely going to stop to check it out.
I think my love of roadside attractions comes from memories of taking vacations with my family as a kid. My parents took me to many through the years.
Luckily, there are many in Illinois, especially on Route 66. What is special about Route 66?
According to roadtripusa.com,
"The romance of Route 66 continues to captivate people around the world. Starting in Chicago and ending in Los Angeles, "over two thousand miles all the way" in the words of the popular R&B anthem, this legendary old road passes through the heart of the United States on a diagonal trip that takes in some of the country's most archetypal roadside scenes. If you're looking for great displays of neon signs, rusty middle-of-nowhere truck stops, or kitschy Americana, do as the song says and "get your kicks on Route 66."
Video: Route 66 Road Trip Stops in Illinois
Henry's Rabbit Ranch on Route 66 in Illinois
Henry's Rabbit Ranch is located in Staunton, Illinois along the historic Route 66. It is definitely a very interesting place to visit.
Video: HENRY'S RABBIT RANCH - WHAT TO SEE ON ROUTE 66 ILLINOIS If you stop by for a visit, you will be able to enjoy two types of rabbits. Of course, the cute furry kind. Also, there is a collection of VW Rabbit cars. It is also home to an old-school gas station building.
Check out more pictures from the Rabbit Ranch...
Video: Henry's Rabbit Ranch, Staunton, IL, Route 66: Road Life More Life
For more info, HERE or on Facebook.
Other Historic Roads To check Out In The USA
10 Roadside Stops in Wisconsin You Must See This Summer
More From WROK 1440 AM / 96.1 FM