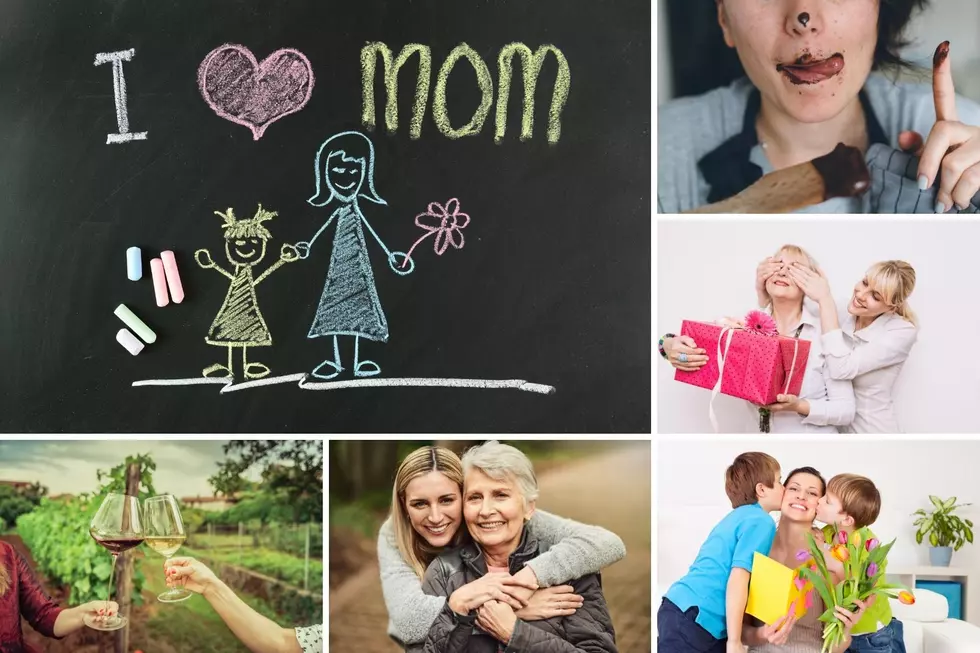 6 Rockford Spots to Become Your Mom's Favorite Child on Mother's Day
Canva
I'm not trying to start any kind of sibling war, but if you're going to fight with your brothers and sisters, it might as well be over something very important, mom.
What's the Perfect Gift to get Mom for Mother's Day
My mom loves to sit outside on her balcony in the sun. I think a gift that exists in the same space that makes your mom feel good should be a shopping goal.
Porch Inc. on Perryville Rd. has tons of unique gift ideas and they offer complimentary gift wrapping too.
Just wait until you see what's inside those doors. Take a look at their Facebook page.
Sugar Britches Old Fashioned Candy Store on Main Street in Rockton
My mom AND my wife also have quite a love of candy and this place is so worth the 10-minute drive north of Rockford.
Sugar Britches teamed up with Rockton Garden Works on a great Mother's Day gift. A beautiful plant in a custom pot accented with four chocolate flowers.
Click here for details on the custom flower pot.
---
Where's the Best Place to Take Mom for Brunch on Mother's Day
Greenfire Restaurant Bar & Bakery on E. Riverside in Rockford has put together a great brunch menu for Mother's Day from 10:00 a.m. to 4:00 p.m.
Take a peek at the menu here. Call (815) 316-3473 for reservations. Don't forget to grab some of their delicious macaroons.
Franchesco's Ristorante on Springcreek Road in Rockford
The Mother's Day brunch here is one of the biggest in town. It's my wife and Mother's favorite spot on this special day. The spread is outstanding. Call (815) 229-0800 for reservations. Get more info here.
---
A Mother's Day Winery Trip
If your mom has never had a wine slushie from McEachran Homestead Winery (1917 Wyman School Rd, Caledonia), this is the spot if you're getting time with mom in the afternoon (and it's warm outside).
---
Mother's Day is the Biggest Day of the Year for Flower and Plant Sales
Mom needs a hanging basket and some small flowers to arrange in a big pot on her front porch. You should totally stop at Gensler Gardens on Orth Road in Loves Park. See what's blooming on their Facebook page.
Nobody knows your mom better than you, but these places have put smiles a many moms' faces, mine and my wife's included.
20 Hilarious Little Lies Rockford Parents Tell Their Kids
To each their own, some parents may frown on telling lies to their kids. Thank goodness it isn't any of these parents because these lies crack me up.
The 30 Words and Phrases That Drive People of Rockford Absolutely Nuts
Today is the day that we found out how aggravated some people get when other people use certain words or phrases. Here's the list of the worst offenses.
More From WROK 1440 AM / 96.1 FM