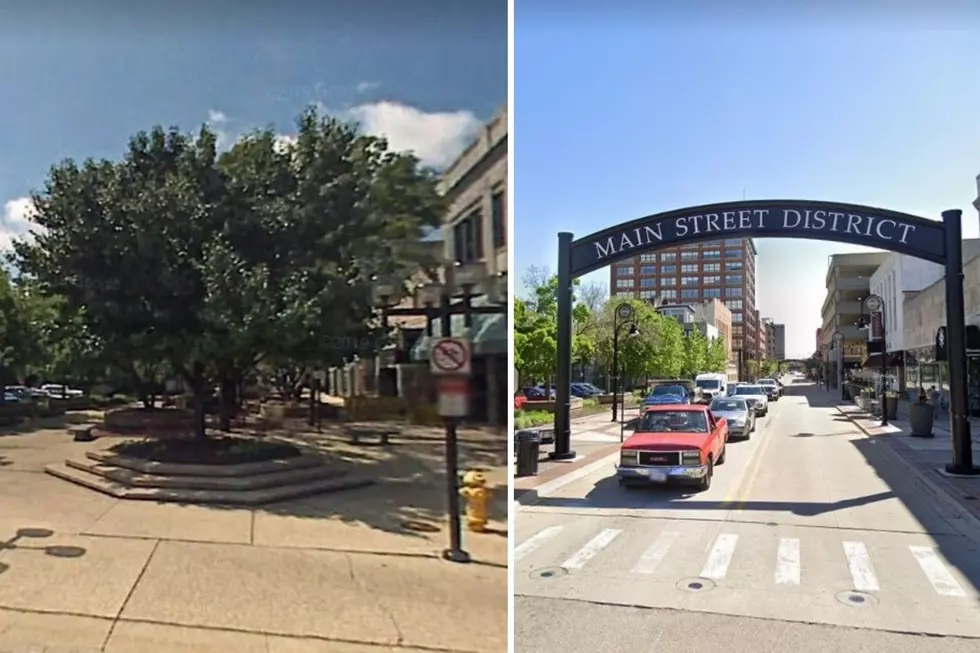 32 Stunning Google Maps Pics Show Just How Much Downtown Rockford Has Changed
Google Maps
Anyone who has been in Rockford for a hot minute knows that we've undergone some massive changes.
DOWNTOWN ROCKFORD IS SO DIFFERENT NOW
In just a few year's time, Rockford looks very different than it used to, all you need to do is take a quick tour through the city using Google Maps for proof.
Sure, some things remain the same in Rockford but taking a look at pics from 2007 absolutely blew my mind.
I mean, I was here for all the changes, and for some reason, I feel like I missed something or maybe I never noticed because you just can't stop progress.
THE CHANGES HAVE BEEN FOR THE GOOD
Either way, Rockford has changed, downtown in particular and for the better if I may add.
When I first came to town in 1999, Rockford didn't look (or feel) like it does today. The changes that have been made to the area instilled a sense of pride I didn't know I would ever have.
WHAT'S SO DIFFERENT DOWNTOWN?
Think about how different the downtown looks today than when it did 14 years ago. In just that amount of time, we've seen the Hanley Furniture building go up in flames, a new Winnebago County Jail, the BMO got a facelift, new businesses have popped up along East State and the Amerock building was turned into a gorgeous looking hotel.
Those are just a few of the things that have changed, and I'm certain there's even more.
If you need visual proof, check out these pics taken in 2007 and the most recent photos taken in 2019.
32 Stunning Google Maps Pics Show Just How Much Downtown Rockford Has Changed
Changes to downtown Rockford in a little over 10 years.
More From WROK 1440 AM / 96.1 FM