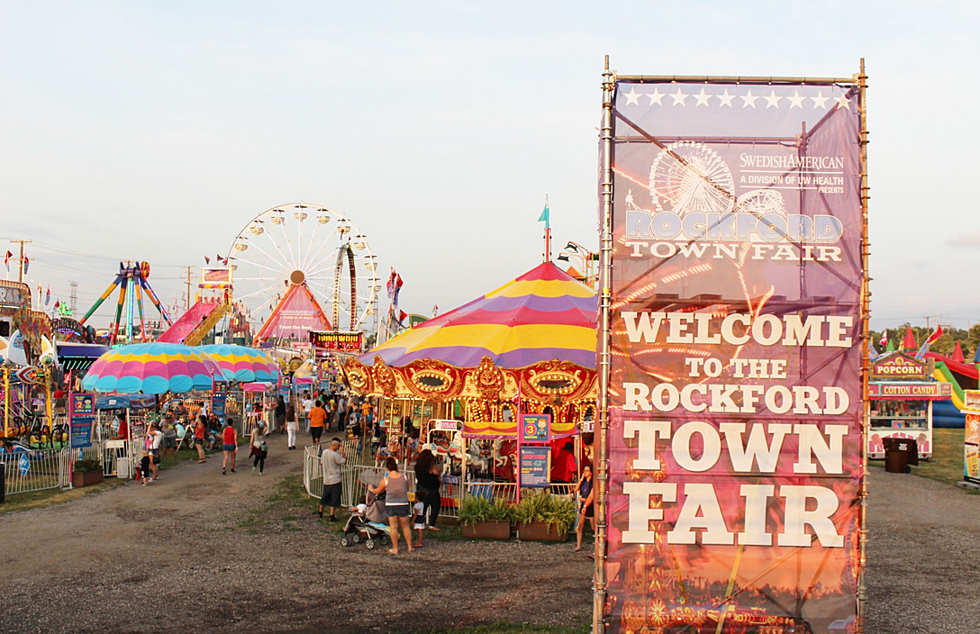 3 Reasons To Take Your Toddler to Rockford Town Fair This Weekend
Rob Carroll / Townsquaremedia.com
So the Rockford Town Fair is happening this weekend at the Rockford Speedway, and my family is currently in the awkward phase when it comes to fairs. By that I mean my oldest daughter is all about going on rides, and my youngest is either too small or too scared to go on them.
So, what's a parent to do in this predicament? Let the oldest ride her heart out and make her younger sister sit and watch? Restrict the oldest to only going on rides that her little sister can go on too? Avoid the fair all together?
Anyway you look at it, I'm dealing with a screaming child, and that's never any fun.
Good thing the Rockford Town Fair has fun for all ages, and here's proof...
Here's just three of the many reason your toddler will have a blast at Rockford Town Fair this weekend:
There's a Stunt Dog Show - You dog-loving little will be able to watch cute doggies from Ultimate Air Dogs perform awesome tricks and water jumps.
There's a Kid Zone with Bounce Houses - This special area just for the little ones features slides, bounce houses, rides and there's even balloons. (Giving a toddler a balloon fixes all their problems with the world).
There's a Petting Zoo - What's the one thing that can top doggies and balloons in a toddler's world? Petting a variety of cute animals like goats and ducks that are just their size!
You know what's the best part about those 3 toddler-friendly Rockford Town Fair attractions? THEY ARE ALL FREE WITH FAIR ADMISSION! That's definitely a bonus I can get behind, so hopefully I'll see you all this weekend at the Rockford Speedway!
Get more information about the Rockford Town Fair, and find out how you can get free admission for your family at rockfordtownfair.com.
More From WROK 1440 AM / 96.1 FM