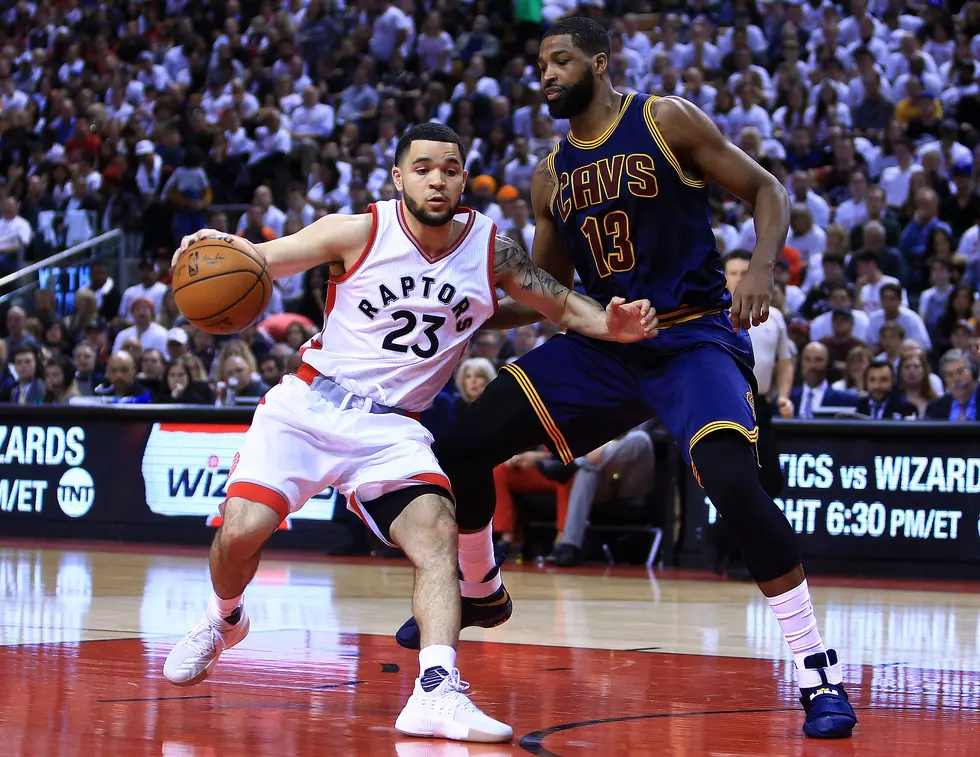 VanVleet first NIC-10 player to score 20 points in NBA game
I know it's not a deep list, but Fred VanVleet made more Rockford-area history tonight. 
The Rockford Auburn-Wichita State graduate poured in 22 points in 24 minutes versus the Cleveland Cavaliers Thursday night in Toronto's 133-99 blowout win.
It is Fred's NBA career-high in his two seasons, and it marked the first time ever a NIC-10 player scored 20 or more points in an NBA game.
Of course, only four NIC-10 players have ever made it to the NBA. Still, it's a major achievement.
It carries a small asterisk though. Kim Hughes, the 6-11 Freeport and Wisconsin star, who played in 425 games in six seasons with the New York/New Jersey Nets, Denver Nuggets and Cleveland Cavaliers, scored 20 or more three times, including a career-high 22 points. All three of those games were in the 1975-1976 season with the Nets - Hughes was a teammate of ABA/NBA legend Julius Erving - when the Nets were still in the ABA. Hughes' career high in a NBA game was 14 points.
Mark Sibley, the West-Northwestern star, played in 28 NBA games in the 1973-1974 season for the Portland Trailblazers. His high was eight points on Jan. 23, 1974, versus the Detroit Pistons.
Boylan-Creighton star Chad Gallagher scored six NBA points total in two games with the Utah Jazz in 1994. One fun fact, Gallagher was three-for-three in field goals in his brief NBA career.
So Fred has the NBA record for the NIC-10. One other player to mention though is East-Illinois legend Duane "Skip" Thoren. Thoren was an all-star in his three-year pro career, but that was entirely in the ABA with the Minnesota Muskies/Miami Floridians franchise.
Thoren scored more than 20 points 38 times in his three-year ABA career that was cut short by a knee injury. His career high came on Dec. 29, 1968, when he torched the New Orleans Buccaneers - whose best player was future NBA broadcaster Steve "Snapper" Jones - for 33 points.
So that's the next mark Fred needs to take down.
More From WROK 1440 AM / 96.1 FM