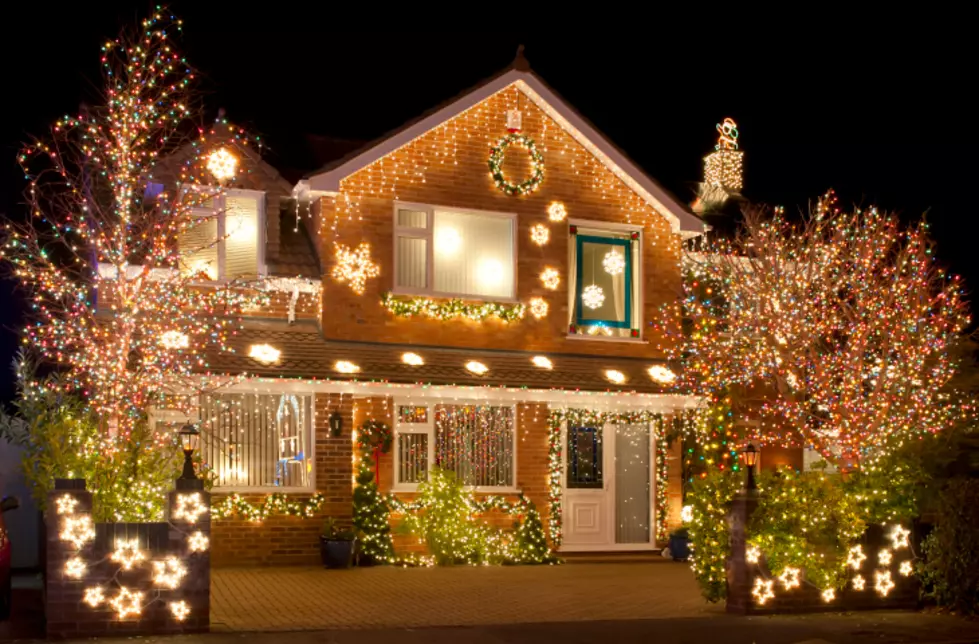 Safety Tips For Setting Up Your Holiday Lights
Getty Images/iStockphoto
It seems like people keep setting up their lights earlier and earlier each year. If you are on of those people, congrats you've got holiday cheer! Just make sure you are putting up those lights safely.
For the most part, the holiday decoration setup is simple and safe, but there are a few safety tips to remember.
Safety Tips 
Here are some quick tips to stay safe while celebrating the holiday season with those fancy lights.
Pay attention to indoor vs outdoor lights
Remember to use lights that are labeled indoor for your indoor lights and ones labeled outdoors for your outdoor lights. Those labels are on there for your safety.
Keep an eye out for broken bulbs
Sometimes we forget that a missing, or broken bulb can lead to shocks, fires, or nasty cuts.
Always use the right cord
Yes, there are indoor and outdoor extension cords. They are also labeled.
Avoid tripping hazards
Old battered cardboard box with electrical cords and connectors for electronic devices on a wooden background with copy space viewed from above.
Don't overload your outlet
Over plugging an outlet is very dangerous, keeping an eye on how much you're putting on an outlet is always important.
Have a great holiday season, and keep spreading that holiday cheer here in the Quad Cities. Make sure to stay safe, while these reminders are simple, they are usually overlooked. Remember these safety tips while decorating this year.
LOOK: Groceries that dropped in price in the Midwest last month
Gallery Credit: Stacker
More From WROK 1440 AM / 96.1 FM