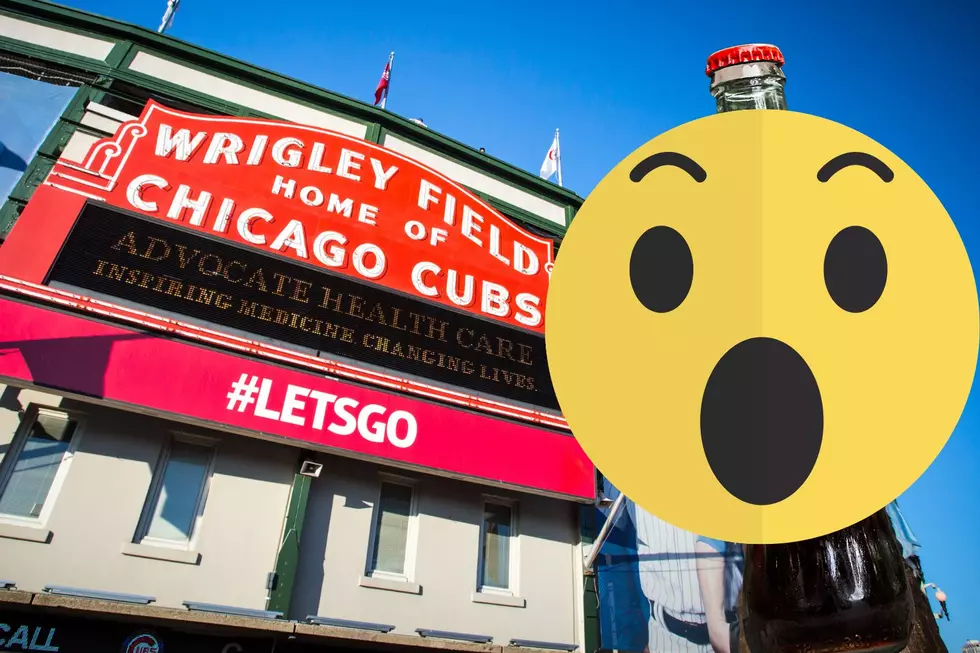 Chicago Cubs Celebrate Beverage's Return to Wrigley with Epic Sing-a-long Ad
Canva
When Chicago Cubs baseball returns to the friendly confines of Wrigley Field for the 2023 season, a fan-favorite beverage will be returning, too.
Chicago Cubs Baseball
It seems like it's been nothing but a barrage of bad news for Cub fans since the season ended. I think the bad news hit its peak about a month ago when what we had expected for a while, finally became a reality. The Cubs not only traded Willson Contreras, but they also traded him to one of our greatest rivals, the St. Louis Cardinals.
The signing of shortstop, Dansby Swanson, was also some big off-season news.
We're still weeks away from Spring Training coming alive at Sloan Field in Mesa, Arizona when pitchers and catchers begin to arrive.
The regular season begins on Thursday, March 30th, when the Cubs kick off a 3-game series against the Milwaukee Brewers, but there's some other news to share that has nothing to do with anything on the field, or in the dugout.
When Cubs baseball returns to Wrigley, something different will be gushing from every soft drink machine in the friendly confines. The sing-a-long Instagram video below has ALL the details you need.
As the Instagram post states,
Cubs and #CocaCola in perfect harmony
A perfect blend of all things we love about our Cubbies, new and classic, in that video that features an over 50-year-old song.
I was just a child, in 1971, when the original Coca-Cola commercial featuring that song from the Hillside Singers premiered. It was one of the most impactful ads on television, at the time. Another group named, The New Seekers, had a hit with the song as well around the same time.
RELATED: 19 Things You Must Do On Your First Trip to Chicago & Wrigley Field
You Cannot Visit Illinois Without Trying These 5 Iconic Foods
Welcome to Illinois. While you're here, we're going to make sure you eat well. Not just delicious food, but the most important foods our state offers.
More From WROK 1440 AM / 96.1 FM