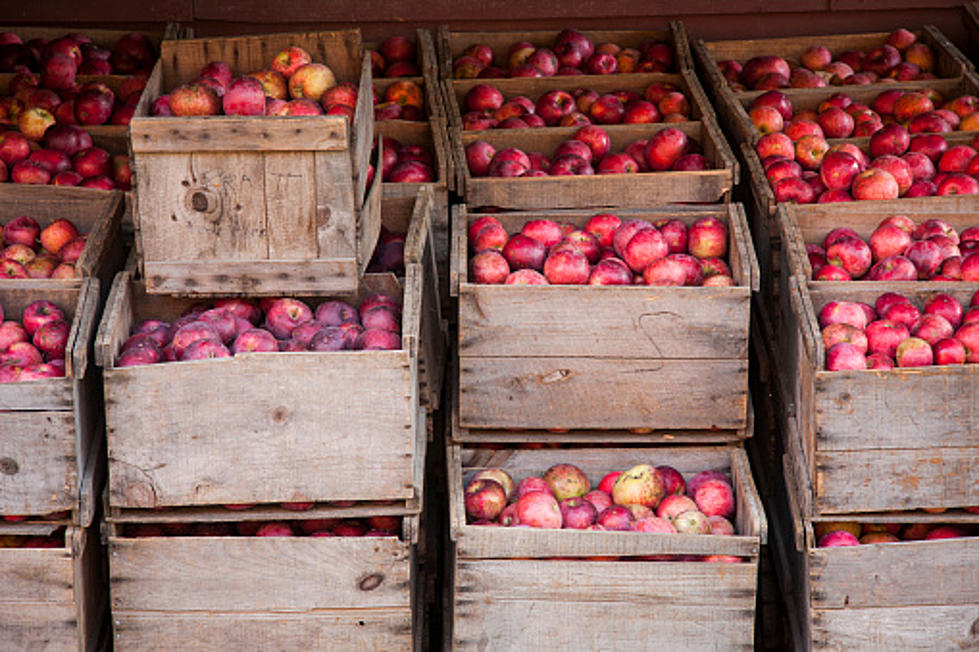 Wisconsin Apple Orchard is a Hidden Gem with a Funny Name
Getty Images
Get your apples and a laugh at one of Wisconsin's best kept secrets, Apple Holler Orchard. 
Forget pumpkin spice... it's apple season! I eat an apple (or two) almost every day, so it's always apple season in my mind, but right now is actual apple season, so you know you need to go apple picking.
If you're in the Rockford area, you're in luck because we have plenty of places to grab an apple, an apple cider donut or an apple pie.
But, if you're in Wisconsin (or you want to take a road trip), we've got some ideas for you too!
'Hidden Gem,' Wisconsin Apple Orchard: Apple Holler
TimeOut Chicago just named Wisconsin's 'Apple Holler,' one of the best apple picking orchards near Chicago.
Near is a relative term... but 90 minutes is doable if these apples are as good as they sound. Apple Holler is located at 5006 S Sylvania Ave in Sturtevant, WI.
According to TimeOutChicago, there are apples for picking in the 'U-pick' area, including dwarf trees that you don't need a ladder to reach. It looks like there's also a restaurant, bakery, gift shop and a farm.
Apparently they also love a good joke, their Facebook page shares 'Grandpa Dave's Joke of the Week,' each week.
They also share a ton of fun photos from the orchard on Facebook along with ideas of what to make when you pick apples at their place.
Apple Holler Apple Varieties
Right now they've got ten apple varieties: Honeycrisp, McIntosh, Blondee, Somerset, Sweet MAIA, Premier Honeycrisp, Sansa, Zestar, Gingergold and Paula Red. Plus they have Asian Pears.
Which, might I add, has the best name ever. Apple Holler? HOLLLLLLA. Love it.
5 Perfect for Fall Apple Orchards in Northern Illinois to Visit
Illinois summer lovers will tell you that deep down, they can't wait for a fall trip to an apple orchard. We're blessed to have some great orchards so close.