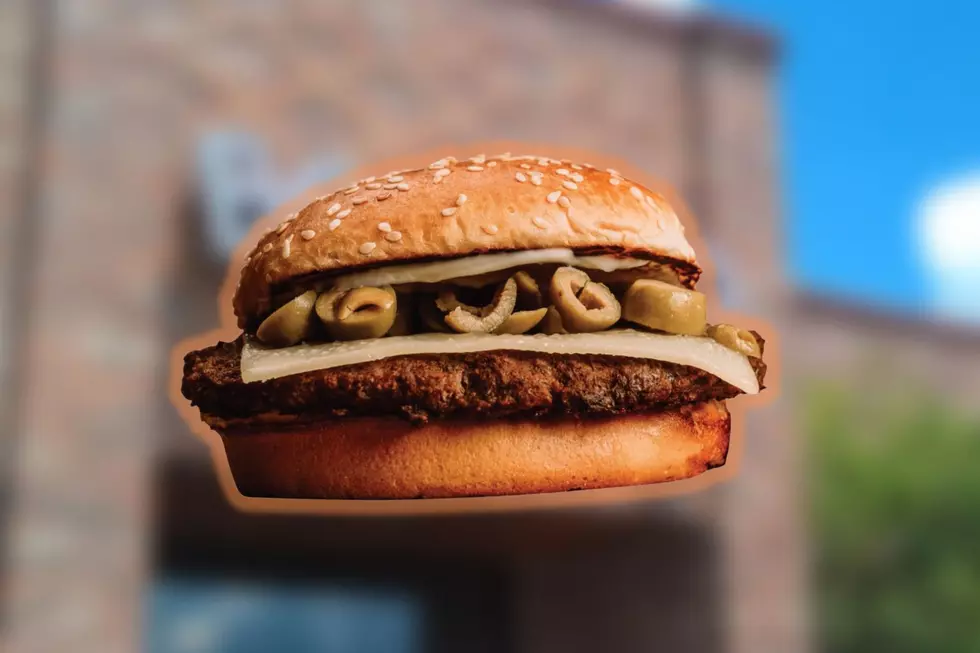 Has Michigan's Best Burger Been Perfected by an Illinois Restaurant?
Richie G., Yelp & Beef A Roo
Imagine another state doing Italian Beef better than Illinois because that's what's happening here.
Ok so here's the story, I saw this yesterday on The Takeout called This Michigan Burger Deserves More Love.
Naturally, I was intrigued. The story is food related and Michigan is in the midwest. Little did I know the focus would quickly shift from Michigan to Illinois.
The author of the story, Dennis Lee, was describing when and where he first had an Olive Burger, a burger that originated in Flint, Michigan.
I first ran across an olive burger in my home state of Illinois, of all places, at a fast food restaurant. The chain is called Beef-A-Roo (yes, that's really its name). I'd never seen one before, but I absolutely had to give it a shot.
The Olive Burger on the Beef-A-Roo menu is described as "A quarter pound burger served on a Gluten Free bun with Swiss cheese and green olives."
Lee called the burger "simple to the point of almost being boring. But after taking a big bite I immediately rescinded my thoughts."
I mean, of course, it's good. It's a burger on the menu at Beef-A-Roo. A burger, that I admittedly never considered, but one where Yelp reviewers agree calling the Olive Burger "delicious" while others say it's one of their favorites on the menu.
J B. on Yelp did have a different opinion summing up the Olive Burger as "not good. Thin slice of beef like looked more like a piece of deli meat than a burger."
As far as I'm concerned, I'm trying an Olive Burger as soon as possible. There are seven different Beef-A-Roo locations in the Rockford area.
Rockford's 25 Best Pizza Places for 2021
If you're looking for good pizza in the Rockford area, you've come to the right spot.
The 25 Very Best Small-Town Illinois Restaurants
Looking for a great meal at a small-town restaurant in Illinois? Here are 25 of the very best.