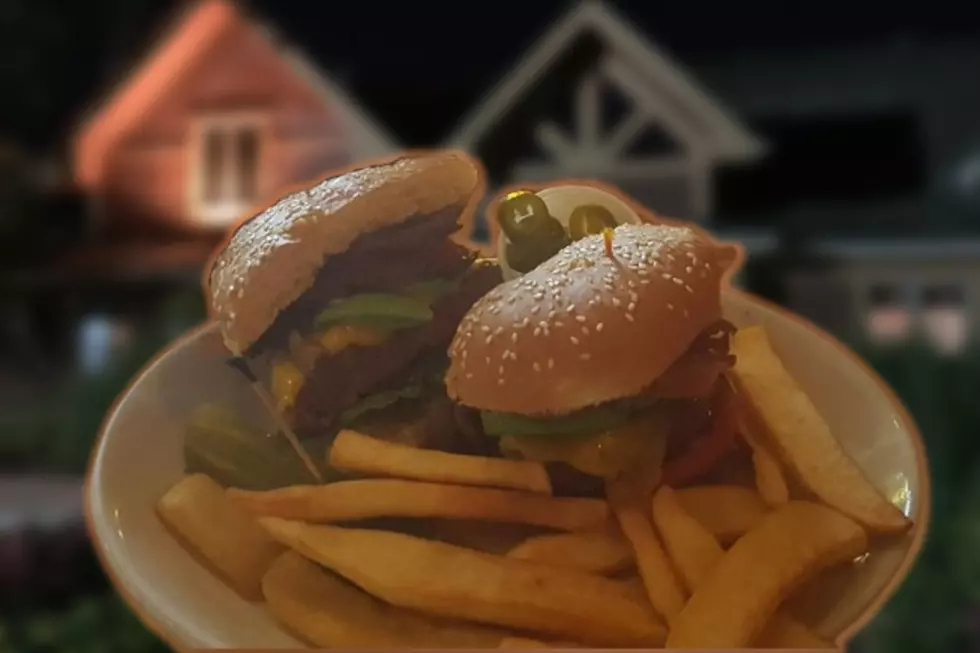 Only One Restaurant in Illinois Serves a Burger You 'Need to Try Before You Die'
Krazy Kat M, Vivian O., Yelp
Truthfully, I thought every restaurant serves burgers you need to try before you die but apparently this is the only one.
Here's the thing, it's not the diner making that claim, it's Mashed.
Mashed, is a website specializing in all things food and just recently published an article called, The Type Of Burger You Need To Try Before You Die, and it immediately got me thinking.
Were they talking about a burger with a fried egg, maybe it's topped with Cheetos, or even something a bit more exotic? Nope, they were talking about elk. Like, an elk burger. I mean, Mashed called elk meat "exotic" so maybe.
...elk burgers are taking the gastronomic world by storm — and for good reason. If you're curious about what elk meat tastes like, rest assured it's not too far a throw from classic cow beef. Moreover, elk offers some additional nutrients you may not find in other provisions.
Reading that sent me down a rabbit hole trying to find restaurants in Illinois that serve delicious elk burgers.
Well, I kind of ran into some issues. I only found one place, doing my very best on Google to find restaurants, in the Land of Lincoln that actually serve elk burgers.
The restaurant is called Country House and on their menu, they've got the goods.
Our Elk Burger is very tender and similar to beef with a little more flavor, just enough to make you feel like you're eating something special. You'll be impressed and hooked. $14.99.
Yelp reviewer Antonio P. said, "Coming here for there (sic) burger selections (Elk, and Bison) is worth the visit alone."
Apparently, the Country House also serves Duck Tenders too.
Check them out in person at 2095 South Kirk Road in Geneva.
The 25 Very Best Small-Town Illinois Restaurants
Looking for a great meal at a small-town restaurant in Illinois? Here are 25 of the very best.
Rockford's Three Most Criminally Overlooked Restaurants According To Yelp