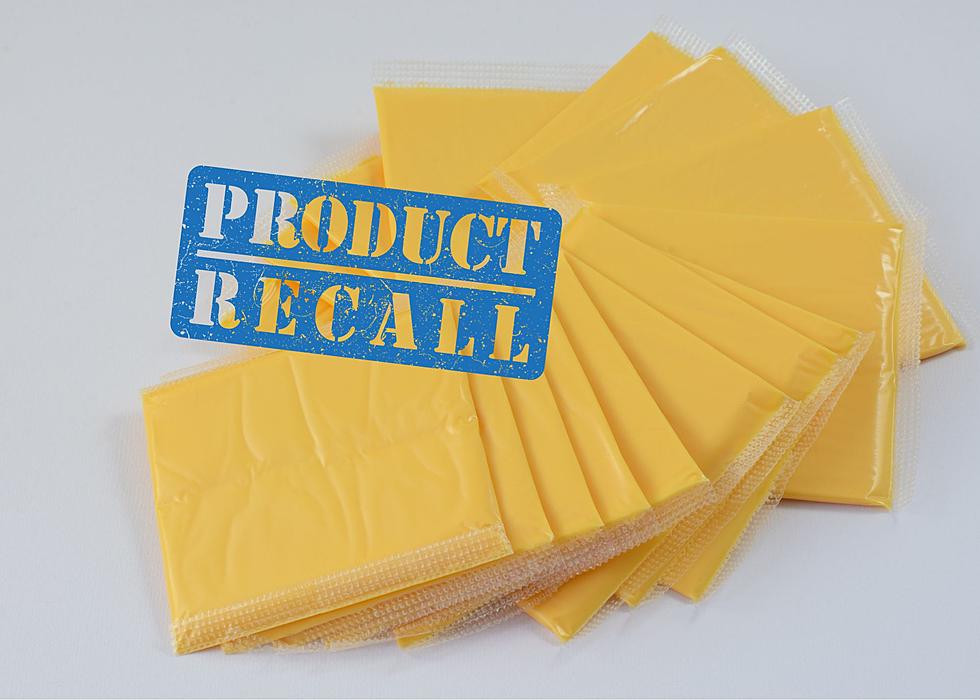 Illinois, This Popular Cheese Is Being Recalled Because It Could Make You Gag
Canva
If you're putting a classic cheese in your lunch sandwiches this week, you might need to check the label.
According to NBC Chicago, Kraft Heinz is recalling their Kraft Singles American processed cheese slices, the ones that are individually wrapped that you've invariably had before, that look like this:
Noooo not the Kraft Singles! The company's website says the recall is due to a malfunction in one of their machines that makes it possible that little thin strips of plastic may actually stay on the slice of cheese after you've taken the wrapper off. The machine has been fixed but obviously the cheese it's messed up isn't.
So as they put it:
If the film sticks to the slice and is not removed, it could be unpleasant and potentially cause a gagging or choking hazard
The Recall Lot
It's the cheese with an individual package UPC of 0 2100061526 1 and a "Best When Used By" date of 10 JAN 24 through 27 JAN 24. Kraft Heinz says that the "individual packages in this recall will contain an S and 72 in the Manufacturing code".
If you went all in on the Kraft Singles, there's another lot in the recall too, the 3-pound containers of the cheese. Specifically: "3 lb. multipacks of Kraft Singles American Pasteurized Prepared Cheese Product with a carton UPC of 0 2100060491 3 and a "Best When Used By" of 09 JAN 2024 through 13 JAN 2024 and 16 JAN 2024."
Honestly if I were to die, it would likely be choking on cheese. You can get more details about Kraft's recall on their website.
10 Ways To Beat Pollen Allergies
Those who struggle with pollen allergies know the struggle can be real. Runny noses, watery eyes, and pure misery are just some of the things that come with pollen allergies. Whether it's fall or spring in the Quad Cities, these 10 remedies can help combat those allergies and make you feel a lot better.
LOOK: Most common fast food chains in Iowa
Stacker
compiled a list of the most common chain restaurants in Iowa using data from the Friendly City Lab at Georgia Tech.
The following statistics are based on data from the year 2022
More From WROK 1440 AM / 96.1 FM