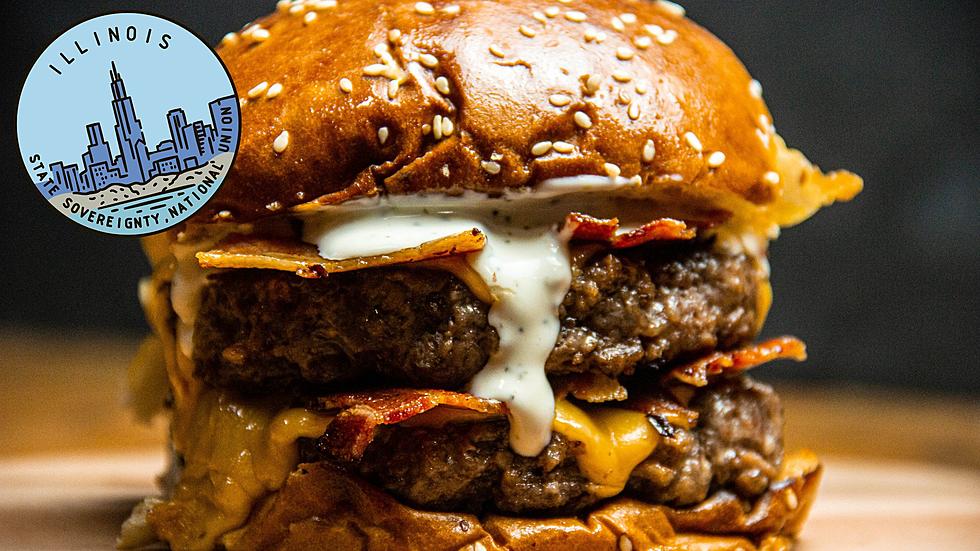 If you Love Burgers then you need to take a trip to Illinois
Canva.com
Some people are crazy about BBQ, and some people travel miles for Craft Beers, but if your thing is Burgers then you need to head to the Land of Lincoln ASAP, here is why...
According to a new list from Lawn Love, the 3rd best city in the USA for Burger Lovers is Chicago! Chicago ranks 3rd behind only New York City, and San Francisco (I was surprised by San Fran being so high on the list...) the other cities in the top 5 are Los Angeles and Boston. On the site they say...
"To mark National Hamburger Day on May 28, Lawn Love ranked 2023's Best Cities for Burger Lovers. We compared the 200 biggest U.S. cities based on four categories. We considered access to burger vendors, consumer ratings, and national recognition, among nine total metrics."
So why is Chicago in the top 3? Well, they say...
"The double cheeseburger from Au Cheval is listed by Food Network as the best burger in the U.S. Other acclaimed burger joints include The Loyalist and Mother's Ruin."
Chicago ranks 3rd in the recognition category, 4th in the demand category, and 19th in the access category. They go on to mention the Rosco Village Burger Festival that happens in Chicago every year as well.
For us here in the Quincy/Hannibal area, Chicago isn't the quickest trip if you are craving a burger now, but it is ranked considerably higher than St. Louis ranked 21st, and Kansas City which ranks 60th (guess no one is making a great BBQ Burger in KC...). To see the complete list of best cities for Burger Lovers in 2023 just click here!
From coast to coast: The 20 best regional fast-food chains to try
From burgers to subs and even creamy milkshakes, these tasty fast-food chains, compiled by
Stacker
, are a must-try on your next road trip.