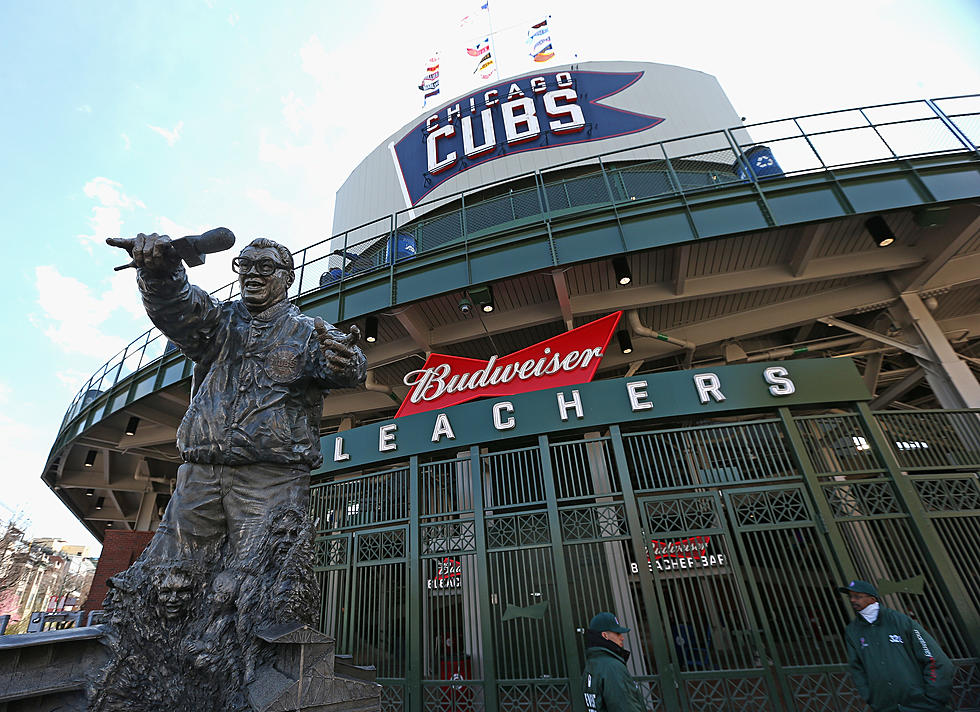 Cubs Tickets Go on Sale This Friday, There Goes All My Money
Getty Images
Chicago Cubs single game tickets go on sale this Friday and everyone is talking about the crazy awesome giveaways this season.
I love the Cubs, I always have. I think when I was born, my brothers were probably singing 'Go Cubs Go' the day I came home from the hospital.
My family is nuts and we often all have Cubs shirts on when we are just getting together for lunch somewhere, so when tickets go on sale, it's a big deal.
When those tickets go on sale, you have some rules to follow. For Diamond and Marquee games, you can only buy 4 tickets per game, all other games have a 14 ticket maximum, and you can only buy 40 tickets per order.
So call your friends and siblings and figure out who is buying which game.
I'm super considering going to the game again this year for my birthday, because the giveaway is a hooded sweatshirt! (April 14)
Heading to the game on April 15 will score you some Cubs socks, April 27 gets you a Cubs blanket, and my favorite Spring giveaway is Mat 22, a Cubs hat that doubles as an umbrella.
The giveaway on May 27 is a reusable tote bag, there is a scoreboard clock giveaway on June 6, and a sweet neon bleacher tank top on June 8.
Of course there are bobbleheads, magnetic schedules and pennant flags, too! When do you plan to see the Cubs this year?
More From WROK 1440 AM / 96.1 FM